Thanks to the support of our Sponsors!
Experts on motivation; Leadership; Succession planning; Contracts; SLDF cases; planning for growth; inspiring high performers; attracting, retaining, and building young leaders; Supply chain issues & escalation; and Economic update
Session and Speaker Information
Chris Cassidy - Mission Possible: It's in You
NASA Astronaut, Navy SEAL, CEO and President of the National Medal of Honor Museum

Friday, March 10, 9:00 am - 10:10 am
In this talk, CAPT Cassidy shares his personal story with the audience — both from his time as a Navy SEAL and a NASA astronaut — about the importance of persevering in the face of adversity and on the path to success. Drawing on lessons-learned on the battlefield and in space, CAPT Cassidy inspires groups to embrace the "never-quit" mindset and shows how it's in each and every one of us to recognize opportunities, shape them and take action to thrive in clutch moments and achieve more than we thought was possible as we leave our marks in this world, while bringing others up along the way.
 Tom Thibodeau - Distinguished Professor of Servant Leadership

Thursday, March 9, 8:45 am - 10:00 am
Tom is the Distinguished Professor of Servant Leadership at Viterbo University where he has taught for thirty-five years. He is the founder of the Master of Arts in Servant Leadership degree at Viterbo, the only master's degree of its kind in the nation. He is a founding member of the Place of Grace hospitality house which had been serving meals and human dignity for twenty years. He regularly speaks to national audiences on the developing servant leadership movement.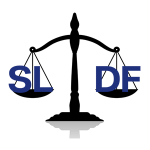 Signing Contracts has Consequences! - ASA Attorneys' Council

Thursday, March 9, 10:10 am - 11:10 am
Who better to discuss the real meaning and the dangers hidden in the fine print of contract language than a lawyer who does it on a daily basis. We will also discuss insurance and the significant challenges of ensuring you are truly protected and at the same time managing your liability and costs. This session will also provide examples of court cases ASA has battled and won as part of our Subcontractors' Legal Defense fund initiatives.
Panelists:
Brian K. Carroll - Sanderford & Carroll
Justin Schneider – Assured Partners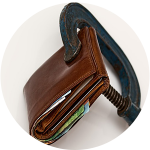 Show Me the Money (Supply) - Dr. Anirban Basu

Friday, March 10, 2:00 pm - 3:00 pm
Soft landing? Something harder? Whither inflation? This presentation will supply in-depth analysis of the major factors shaping economic outcomes, including central bank policymaking, worker attitudes, business confidence, and geopolitics. It will then turn toward a forecast for the year to come, highlighting the major risks that economic stakeholders will likely encounter.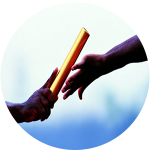 Succession Planning Panel - ASA members

Friday, March 10, 10:20 am - 11:20 am
When to plan, how to plan, when to seek counsel and how to place a value on your business in preparation for its for sale. Your peers will discuss the pitfalls, challenges and their successes in planning their exit, while ensuring the business continues to thrive. Additionally, succession planning ensures that there is no leadership vacuum after the retirement or exit of a senior officer in the organization. In the case of a family business, it ensures that the business continues to run even after the exit or death of important persons in the business. Are you ready?
Facilitator: Richard Bright - ASA National
Panelists:
Walt Bazan, Jr. - Bazan Painting Company
Duane Hannasch - Sciens Building Solutions
Phillip Hoppman - Big D Metalworks
Brian Johnson - Soil Consultants, Inc.
Val Perales - Bazan Painting Company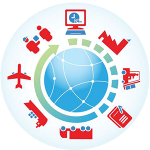 Managing the Impact of Supply Chain Shortages, Delays and Inflation - ASA members

Friday, March 10, 11:30 am - 12:30 pm
How to manage the ups and downs, and what can we do contractually and through negotiation, to better our position? Can we continue to expect turbulent times and how should we reposition our bidding strategies and better manage overhead?
Facilitator: Andrew Christ - Compass Constructors
Panelists:
Al Amerson - Texas AirSystems
Ray Moya - Prime Electric, Inc.
Chris Peck - JE Dunn Construction
Jim Yand - Miller Nash LLP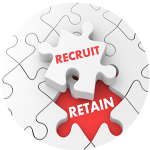 The Significant Challenges of Employee Recruitment and Retention - ASA members

Thursday, March 9, 11:20 am - 12:20 pm
What are others doing to effectively work through these challenges, even more exacerbated, post COVID? What recruitment and retention strategies work for you, and how do you continue to motivate your employees?
Panelists:
Jeff Belfield - Scaffold Resource
Jamie Hasty - SESCO Management Consultants
Robert Abney - FL Crane;
Larry Williams - Marek Companies.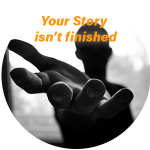 Mental Health and Suicide Prevention in the Construction Industry - ASA members

Friday, March 10, 3:10 pm - 4:10 pm
Did you know the suicide rate for construction workers is more than four times that of all construction fatalities? With construction as the most at-risk industry for suicide, join Stuart Binstock, CFMA's President & CEO, as he discusses the need to address mental health and suicide prevention in the construction workplace. Learn about risk factors prevalent in construction, warning signs of which to be aware, and available resources for immediate help and to make a difference in the industry.
Executive Director and Leadership Sessions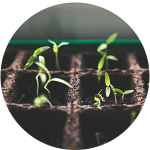 Planning for Growth & Success

Thursday, March 9, 7:30 am - 8:30 am
Get ready to take away tangible and useful information that can transform your chapter and company. Successful planning is both a science and an art. From how to host a great planning session to following through on implementing those plans, you'll learn from experienced, chapter leaders and ASA staff in this practical AND critical session.
Facilitator: Richard Bright, ASA National
Panlists:
Jennifer Church - United Rentals
Gia Espinoza - ASA New Mexico Executive Director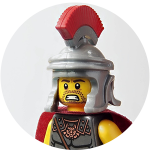 Cultivating Young Leaders - ASA members

Friday, March 10, 8:00 am - 9:00 am
How do you make sure your chapter remains relevant and an indispensable part of a rapidly-changing construction industry? Develop a thriving young leaders group! Just as companies develop talent into future leaders, chapters need to do the same. Marketing/communications efforts, membership growth, board/committee participation all improve when there is "new blood." Hear from three chapters who successfully created and sustain young leaders groups. This will be a game-changer!
Facilitator: Matt Levine, ASA National
Panelists:
Warren Quinn - Humans at Work, CEO
Dick Roberts - ASA of Arizona, Board President
Angie Wentz - ASA of Western Pennsylvania, Executive Director