Click the links below to download the presentations from SUBExcel 2023.
NOTE: If a session is not listed, there is no presentation available.

Brianna Wright Memorial Scholarship Fund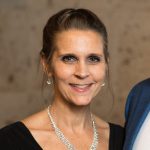 Do you want to attend SUBExcel, but are either a small chapter with limited funds, or just can't commit to attending national meetings? Apply for a scholarship to attend the next SUBExcel! Executive Directors and officers are all eligible to apply.
Do you want to support Brianna's lifelong mission of joy and subcontractor-love? Donate to the scholarship fund.