SUBExcel 2023 Speaker and Moderator Biographies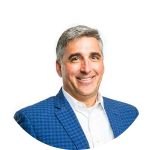 Robert Abney
Robert Abney has been employed with FL Crane & Sons for over twenty years. Robert started as a laborer while completing his Bachelor of Science in Mechanical Engineering at Mississippi State University. Upon graduation, Robert began estimating and project managing projects in the Memphis Division. In 2001, he was elevated to Memphis Division President and continued to estimate in and around Memphis but placed an emphasis on Healthcare and Lean Building Projects thoughout the Southeast. Some highlighted projects include LeBonheur Children's Hospital, Atlanta Motor Speedway, Bohemian at Biltmore Village and works at St Jude Medical Center.
In late 2019, Robert was elevated to the role of Sr. Corporate Vice President where he assists with blending of corporate requirements with the operational needs of the individual branches.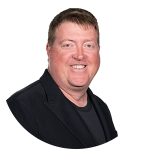 Al Amerson
Al Amerson is Executive VP of Sales, at Texas AirSystems and manages a $400M+ P&L with over 250 employees overseeing sales and service. Al is a member of TREC, TEXO, and ASHRAE and holds board positions on American Subcontractors Association and is the membership
chair of Association of Medical Facility Professionals. Al currently sits on the board of Texas AirSystems and Meriton as well as serving on multiple advisory boards for manufacturers.
Al graduated with a Materials Engineering degree from Auburn University in 2001. Upon graduation he began his career with York International where he was a sales engineer. In 2006 he returned to Auburn to get an Executive MBA while continuing to work as a senior sales engineer for Johnson Controls. In early 2010 Al joined Texas AirSystems as a Senior Sales Account Executive working in the Fort Worth office. At Texas AirSystems Al focused his sales efforts on engineers and mechanical contractors. In 2017 Al became a shareholder and was promoted to Director of Special Projects, assisting on the sale of large projects in DFW along with M&A opportunities in Florida, Nevada, North Carolina and South Carolina. In 2019 Al was promoted to DFW Sales Manager focused on leading the applied equipment sales team. In 2020 Al was promoted to Vice President of Sales.
Al Amerson grew up in New Orleans, Louisiana and loves spending time outdoors hunting and fishing when not working. Al is actively involved in Soles for Souls, where he has traveled to Dominican Republic and Tanzania to distribute shoes and takes part in hosting local shoe drives.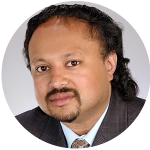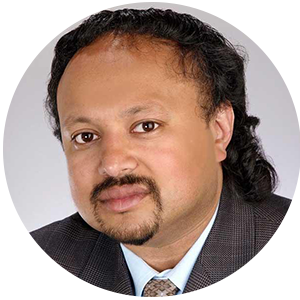 Anirban Basu
Anirban Basu is Chairman & CEO of Sage Policy Group, Inc., an economic and policy consulting firm headquartered in Baltimore, Maryland with an office in Indonesia. The firm provides strategic analytical services to energy suppliers, law firms, medical systems, government agencies, and real estate developers among others.
In 2014, Maryland Governor Larry Hogan appointed him Chair of the Maryland Economic Development Commission. He also serves as chairman of the Baltimore County Economic Advisory Committee. He is also the Chief Economist to Associated Builders and Contractors and Chief Economic Advisor to the Construction Financial Management Association. He serves or has served similar functions for Visit Baltimore, Maryland Realtors, and Marcum, LLC.
He lectures at Johns Hopkins University in Global Strategy and has also taught international economics, urban economics, micro- and macroeconomics at Hopkins. His radio show can be heard weekdays on 88.1FM, WYPR, Baltimore.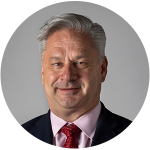 Walter Bazan, Jr.
Walter (Walt) Bazan, Jr., joined Bazan Painting, which was started by his father in 1977. With your name on the business, there's a lot of pressure to excel. Bazan Painting in St. Louis, MO has done just that, winning multiple awards for painting, excellence in safety, and ethics. Walt will participate in our session on succession planning.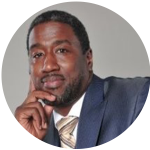 Jeffrey Belfield
Jeff has over 39 years' experience in the scaffolding industry. He currently manages all day-to-day operations at Scaffold Resource. Prior to his construction years, Jeff was enlisted for 7.5 years in the USMCR.
Jeff started out in his construction career in the shipbuilding industry in Newport News, VA for over 14 years. There he did all types of rigging and staging until he resigned in 1997 as a Rigger Foreman and relocated to the DC Region.
Jeff is one of the founders of Scaffold Resource in 1998 and has worked in all areas of the scaffold trade. He is coming up on 24 years with Scaffold Resource and his current role is a Sales Representative. For ASA, Jeff was President of the DC/Metro Chapter from 2020-2021 and has served on the Board for many years.
Jeff lives in the DC area with his wife Kathy; they also have two sons. He enjoys spending time with his family, serving in his local community and church, fishing, and basketball.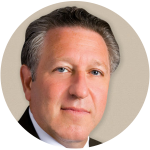 Stuart Binstock
Stuart Binstock is President and CEO of the Construction Financial Management Association (CFMA). He has extensive experience in management issues, including strategic planning, government affairs, educational programming and delivery, financial management, membership development, non-dues revenue growth, program development, and process improvements.
Binstock has served in executive positions for such trade and professional associations as the National Electrical Contractors Association, Associated General Contractors of America, and American Institute of Architects. He is an experienced moderator of panels at national and regional conferences. He is also a frequent speaker and has been interviewed on television and NPR.
Since Binstock became President and CEO of CFMA, the association's membership has grown from 6,400 to over 9,000 today. Its revenue has grown from $4.6 million to $6.1 million today. This growth has come about by CFMA focusing on bringing value to its members, finding non-dues revenue sources of income and returning nearly 10% of its revenue back to its 99 chapters through a variety of means which has resulted in strengthening CFMA's chapters, thus strengthening the entire Association.
Stuart received his JD from the Catholic University School of Law in Washington, D.C. and has a BS in Industrial and Labor Relations from Cornell University.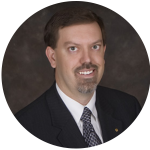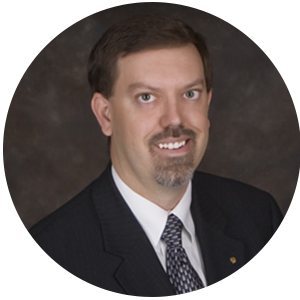 Brian Carroll
Brian Carroll is the most recent past ASA President. He has previously served as the ASA Vice President as well as Secretary/Treasurer at ASA. He is a co-owner and outside general counsel for LoneStar Paving in Austin, Texas. Brian is also the managing partner at Sanford & Carroll, PC. The primary focus of his firm is representing contractors and subcontractors in the construction industry. He holds a Bachelor's of Science in Architectural Engineering from the University of Texas at Austin, as well as a law degree from Baylor. Prior to pursuing a law degree, Brian worked as a design engineer for two of the preeminent civil engineering firms in the nation. He has also taught senior and graduate level courses in contracts, liability, and engineering ethics at the University of Texas School of Engineering.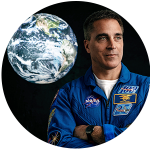 Captain Chris Cassidy
NASA Astronaut, U.S. Navy SEAL, CEO and President of the National Medal of Honor Museum
A decorated veteran of the sea, air, land, and outer space, Captain Chris Cassidy is among the leaders of an exclusive and distinguished group of accomplished military astronauts who have made an impact on and beyond this world. Recognized for his leadership and achievements as a United States Navy SEAL and a NASA astronaut, CAPT Cassidy's various military deployments and spaceflight missions provided the catalysts for an action-packed career where he made the most of every opportunity presented to him, even in challenging and high-stakes environments.
Exclusively represented by Leading Authorities speakers bureau, CAPT Cassidy's talks explore the habits of effective leaders and how they can motivate their teams to overcome the obstacles in front of them, foster a high-performing culture of trust, and thrive in clutch moments when everything is on the line. With a talent for storytelling and well-timed humor, he shares his inspiring journey from the U.S. Naval Academy to becoming NASA's 15th Chief Astronaut — motivating audiences to develop a never-quit mindset to accomplish their goals, and help others along the way.
CAPT Cassidy's career began as a member of the U.S. Navy SEALs team where he spent 11 of his 28 years in the Navy — making two six-month deployments to Afghanistan and a further two deployments to the Mediterranean. During his tenure with the Navy SEALS, he served in various leadership roles, including Executive Officer and Operations Officer of Special Boat Team Twenty and SEAL Delivery Vehicle (SDV) platoon commander in Norfolk, Virginia, as well as SEAL platoon commander at SEAL Team THREE in Coronado, California. Deployed to Afghanistan just two weeks after the September 11 attacks, Cassidy also served as Ground Assault Force Commander for international and U.S.-only combat missions. A master of many trades while serving his country, CAPT Cassidy also amassed several hundred hours underwater as a navigator or mission commander of a two-man flooded submersible SDV which are launched from a full-sized submarine at sea.
Making his way from Earth to the cosmos, CAPT Cassidy was selected as an astronaut candidate by NASA in 2004. Assigned his first spaceflight in 2009 as a mission specialist aboard the STS-127, he became the 500th person in history to fly into space, as well as the second-ever SEAL. In subsequent flight experiences, CAPT Cassidy was assigned to Expedition 35 in 2013 as a flight engineer and Expedition 63 as Commander of the International Space Station in 2020. While at NASA, CAPT Cassidy accumulated 378 days in space, and 54 hours, 51 minutes of spacewalk time, placing him in an elite group of four U.S. crew members with 10 spacewalks. He was named NASA's Chief Astronaut in 2015, a role in which he was responsible for flight assignments, mission preparation, and on-orbit support of U.S. crews, as well as organizing astronaut office support for future launch vehicles. He served in this position for two years before returning to normal flight status. In May 2021, three-time space veteran CAPT Cassidy announced his retirement from both NASA and the Navy, transitioning into his current role as CEO of the National Medal of Honor Museum. He also serves on the board of directors for the JFK Library Foundation and the Navy SEAL Foundation, and as an advisor for New Vista Acquisition Corp.
Among CAPT Cassidy's awards and honors are the Bronze Star with combat "V," the Presidential Unit Citation for leading a nine-day operation at the Zharwar Kili cave complex on the Afghanistan/Pakistan border, a second Bronze Star for combat leadership during Operation Enduring Freedom, and the NASA Exceptional Achievement Medal. He completed the 2014 Ironman World Championship in Kona, Hawaii and spent three weeks cycling through the Amazon rainforest in 2017. CAPT Cassidy earned his Bachelor of Science in mathematics from the U.S. Naval Academy in 1993 and his Master of Science in ocean engineering from MIT in 2000. He was awarded an honorary Ph.D. from Husson University in 2015, and a second honorary Ph.D. from the University of Maine at Augusta in 2021.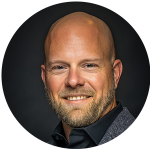 Andrew Christ
Andrew Christ currently serves as Chief Operating Officer of Compass Constructors in Parkville, MO. Before joining Compass Constructors, he worked for a large general contractor and helped deliver more than $450 million in various projects throughout the United States.
Mr. Christ has been involved in the commercial construction industry since 2004 and became an ICC Accredited Commercial Building Inspector in 2010. Mr. Christ graduated from Kansas State University in 2008 with a Bachelor of Science degree in Construction Science and Management.  Mr. Christ currently serves as Vice President for the ASA of Greater Kansas City.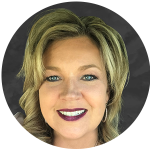 Jennifer Church
Jennifer has over 20 years' experience in the construction industry, as a Strategic Account Manager, with the largest rental equipment company in the world, United Rentals, Inc.
Jennifer was President of the St. Louis / Midwest Council Chapter from 2019-2020 and has served on their Board for many years. She founded the ASA Women's Council –She's Built for This! Jennifer has been the Chairman of the Midwest Council Golf Tournament for seven years. Jennifer is a published author. The books are best-sellers both in the United States and Internationally.
Jennifer lives in the St. Louis area and has one daughter, Morgan. She enjoys spending time with her family, traveling is her passion, playing golf, and boating.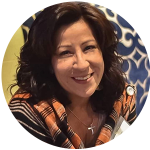 Gia Espinoza
Gia Espinoza is ASA New Mexico's Executive Director.
Gia was raised in New Mexico and began her career in the construction industry in 1996 by working at a commercial flooring distributor, and then working for a commercial subcontractor for 11 years. She then began her work with ASA as the Member Services Administrator for the New Mexico chapter in August of 2011.
In May of 2016 she was promoted to the Executive Director by the ASA-NM Board of Directors. She enjoys the duties that come along with her job on the local level as well as serving on the National Think Tank. Engaging with members on a local and national level is another benefit she enjoys. She is currently the President of Women In Construction of New Mexico and is also a founding member of the local association.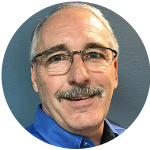 Duane Hannasch
Duane Hannasch is the Division President for Fire Alarm Control Systems (FACS), a Division of
Sciens Building Solutions in San Antonio, TX. He transitioned from working for his father's
electrical company as a Journeyman electrician into the Life Safety industry in 1980 with
Hockstadt, Inc. where he did sales, alarm design layouts, drafting, and technician duties until
1995 when he and his partner opened FACS. After 27 years in business, FACS was acquired by Sciens Building Solutions in November 2021 and is the first acquisition by Sciens in Texas. Duane is actively involved in all aspects of the business operations and assists customer
Design/Build teams for both military and commercial projects, works with engineers, and other team members providing input on Life Safety designs to meet all applicable code and design requirements.
Volunteering in the community is something that he has done for many years including Captain at the Bulverde VFD for 15 years before moving to BSBEMS where he volunteered as a Paramedic for close to 20 years. Duane is a current member of the San Antonio Stock Show and Rodeo Medical Committee.
Duane is NICET IV (National Institute for Certification in Engineering Technologies) certified in Fire Alarm Systems, a Tx State Licensed Fire Alarm System Planner, a member of NFPA (National Fire Protection Association), AFAA (Automatic Fire Alarm Association), serves on the BOD for the Texas Fire Alarm Association (TFAA), and a member of ASA – San Antonio Chapter.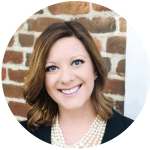 Jamie M. Hasty
Ms. Jamie M. Hasty is a Vice President with SESCO Management Consultants, Richmond, Virginia.
Jamie is a Generalist consultant in all areas of human resource management with specialties in affirmative action, policy development, wage and hour accounting, employment regulation compliance, training and development, compensation and performance management systems, employee satisfaction assessments, executive screening and placement, and general human resources consulting.
She regularly conducts management training for clients and serves as guest speaker for state and national associations. Jamie is a certified trainer for Vital Learning Corporation, John Maxwell and SESCO Leadership Institute. Jamie can be reached at 804-931-6281 or Jamie@sescomgt.com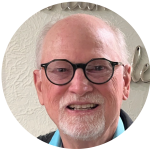 Phillip Hoppman
Phillip Hoppman is Chairman and CFO of Pebcor. dba Big D Metalworks, which he and two partners acquired in 1981.
In 2005, they converted Big D to an Employee Stock Ownership Plan (ESOP) company, and Phillip served on the Board of another company that also transitioned to ESOP ownership in 2012. In 2022, Pebcor acquired a company that they added as an ESOP participant (Pebcor Corporation now has two separate corporations that are enrolled in its ESOP).
Big D is an active member of both ASA and Associated Builders and Contractors and has been for a number of years. Other members of the company are active in ASA, while Phillip served as a Regional Vice Chair for Associated Builders and Contractors and has also chaired two National Committees at ABC.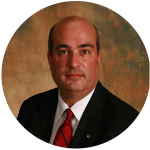 Brian Johnson
Brian Johnson is the President of Soil Consultants, Inc., a Geotechnical Engineering, Testing and Inspection business based in Charleston, SC.
Brian is a second-generation owner in the family business, which his father started 72 years ago. Brian has served in multiple roles within the company - from technician to manager, and was promoted to President in 2002.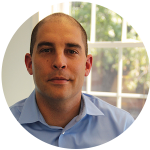 Matt Levine
Matt Levine is the Vice President of Operations for ASA. He is a communications expert, bringing over 14 years of experience in non-profit and association management.
Besides his work with ASA, Mr. Levine works with the National Foundation to End Senior Hunger. Before joining NFESH, Mr. Levine was the Assistant Vice President, Development and Business services at the Meals On Wheels Association of America.
Prior to his non-profit work, Mr. Levine spent 10 years doing marketing and public relations for Washington DC area consulting, real estate and real estate finance firms. He received his BS in public relations from the S.I. Newhouse School of Public Communications at Syracuse University.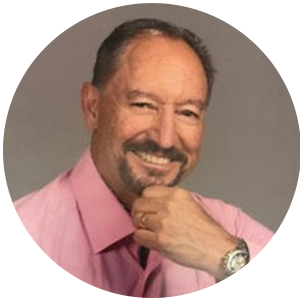 Ray Moya
Ray Moya was born, raised and is a lifelong resident of Santa Fe, NM.
His career has been in the electrical contracting industry since 1980. Ray is Vice President (estimating and project management) and co-owner of Prime Electric, Inc., founded in 1998 and based out of Albuquerque. His company specializes in commercial, industrial and service work. Ray is a past president of ASA New Mexico and currently chairs and/or serves on various committees with his local chapter. He was elected to the Board of Directors of ASA National in 2016. He serves on the Executive Committee, Finance Committee, FASA Board, Investment Committee and Think Tank, all on the National level. Ray is honored to currently serve as the ASA National Treasurer/Secretary.
Ray has been married for over 42 years and has two adult daughters and four young grandchildren. Ray volunteers, stays active and supports his church, community and high school and college alma maters. He enjoys outdoor activities such as camping, hiking, cycling, golfing and woodworking.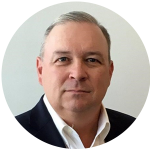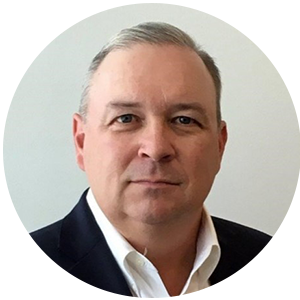 Chris Peck, J.D.
Chris Peck serves as Senior Vice President and Dallas Office Leader for JE Dunn Construction.
JE Dunn is a family & employee-owned commercial builder with $5B+ in annual revenues. Since 2013, he has overseen a region for JE Dunn that includes North and West Texas, Arkansas, Louisiana, and Mississippi.
Chris leads a $300M+ office that is active in commercial building construction in the Public, Private, Higher Education, and Healthcare markets. Chris' career in construction began in high school as a general laborer. During college, he worked as a union roofer and lead foreman for residential and commercial landscape and irrigation companies. In his career he has served as a project manager overseeing design and construction of both commercial and heavy civil projects, as well as, spending 13 years as a business development executive.
Chris' undergraduate degree is from Texas State University, and he has a law degree from South Texas College of Law Houston.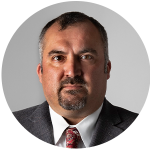 Val Perales
Val Perales is currently president and owner of Bazan Painting Co.  In 2021, Val and co-owner Kevin White were promoted to President and Senior Vice President respectively. Ownership transition occurred at the same time as these promotions, as Val and Kevin took over the helm of Bazan Painting Co. from its second-generation owner, Walter Bazan, Jr.  Walter Bazan Jr. transferred to the position of Chairman.
Val started at Bazan 28 years ago, in 1995, while pursuing his Bachelor of Science Degree in Business Administration from University of Missouri – St. Louis. His entry position at Bazan was an estimator and project assistant. After graduating in 1999, he moved up in the company from project assistant to Project Manager/ Estimator and eventually was promoted to Vice President of Commercial Painting. Val served as President of ASA Midwest Council (2018-2019), sits on multiple committees of his local chapter, and currently serves on the ASA National Board of Directors.
He and his co-owner, current Senior Vice President, Kevin White, have taken the helm of this legacy company, continued its work excellence and client success, as well as spearheaded new initiatives, such as fresh branding, more robust website, and a 45-Year Anniversary Celebration, all while continuing to nurture the traditions and mission that helped make the company successful.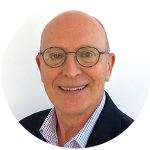 Warren Quinn
Warren Quinn believes that everyone should find fulfillment in their work.  As the CEO of HUMANS AT WORK, his clients include American Subcontractors Association (ASA) of Baltimore, serving as the Executive Director since 2018, and small, privately-held businesses in the Baltimore area for which he provides executive advisory services. Warren is a CultureWise™ Licensed Consultant and a Certified Practitioner for The Leadership Circle 360 Profile™.
After starting his career in the landscape construction trade following his undergraduate work in Political Science at Hampden-Sydney College, Warren received his Doctor of Law (JD) degree from Emory University and practiced general corporate law for several years. He then spent 18 years at the American Nursery & Landscape Association learning non-profit best practices from his mentors and peers in the association executive profession. While with ANLA, he led the development and delivery of elite education and business services to over 1,700 closely-held companies and mentored the leadership development of the CEOs, presidents, and owners of those firms. Starting in 2013, when ANLA merged with another organization and moved its headquarters to Ohio, Mr. Quinn began his executive leadership coaching practice, including two years as a Vistage Chair.
His unique journey, combining executive and hands-on operational experience in both the non-profit and for-profit sectors, in addition to his legal background, informs a powerful approach to leadership and organization development.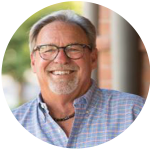 Dick Roberts
Dick Roberts is currently serving his second term as ASA of Arizona's Board President. He was born (Sept. 17th) William Richard Roberts in Martinez, CA, and attended Saguaro High School in Scottsdale, AZ where he was a 3-year letterman in football and baseball. He played one year of baseball at ASU while earning his degree in Business Administration/marketing and advertising. He started in business in 1979 in landscape maintenance & construction. In addition to ASA he is active in Arizona Landscape Contractors' Association (ALCA) and the National Irrigation Association.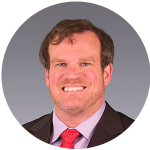 Justin Schneider
Mr. Semmer is Advisory Counsel, Energy & Construction with Assured Partners, an Insurance and Risk Management firm based in Warrenville, Illinois.
Justin is a staff attorney at AssuredPartners, where he assists both their energy and construction clients with contract negotiations.
Before moving to AssuredPartners, he was in the energy industry with his most recent role being a Risk Manager for The Williams' Companies, where he oversaw the insurance placements for various entities, as well as handled contract negotiations. Prior to Williams', Justin worked as an in-house Risk Manager and contract negotiator for Crescent Point Energy US Corp in Denver, Colorado.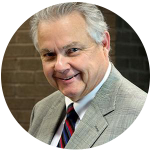 Tom Thibodeau
Tom is the Distinguished Professor of Servant Leadership at Viterbo University where he has taught for thirty-five years.
He is the founder of the Master of Arts in Servant Leadership degree at Viterbo, the only master's degree of its kind in the nation. He is a founding member of the Place of Grace hospitality house which had been serving meals and human dignity for twenty years. He regularly speaks to national audiences on the developing servant leadership movement.
Tom is a husband, father, grandfather, teacher, active community member and part owner of a country tavern.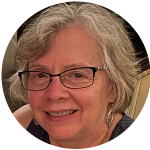 Angela M. Wentz
Angie currently serves as the Executive Director, ASA Western Pennsylvania.
Angie started her career in the family business, Zottola Steel Corp. She specialized in the highway division and later branched off to start Highway Construction Products, a WBE company, selling steel products to Penn DOT highway contractors for 10 years.
After taking a few years off to raise her two sons, she was approached in 2002 by the President of ASA Western PA to manage their books and schedule their meetings. This allowed her to work from home and still care for the boys. There were 18 members at the time. As the years went on and membership grew, so did the responsibilities of the job along with membership.
21 years later, membership has grown to over 80, monthly meetings are more frequent, and social events like our Annual Networking Evening and Golf Outing have become well-known and well attended by the construction community.
In her spare time, she enjoys volunteering at church, working out at the YMCA and biking the trails of Western PA.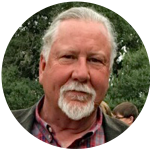 Larry Williams
Larry has been with the Marek Companies, a family-owned group of commercial and residential interior construction companies, for the past 42 years where he has served in various executive capacities including Employee Relations Manager, Risk Manager and Director of Human Resources.
In 1996, he was instrumental in founding MEMCO, a Marek-owned payroll and staffing company where he continues to serve as President. Under his guidance MEMCO has grown to more than 3000 employees serving the construction industry with 10 offices spanning Texas, Colorado, Georgia and Tennessee.
Larry is a 1975 graduate of the University of Texas at Austin and has been involved in the construction industry for nearly 50 years. He has been active in workforce–related issues affecting the construction industry for much of his career with MEMCO and Marek.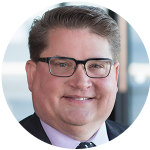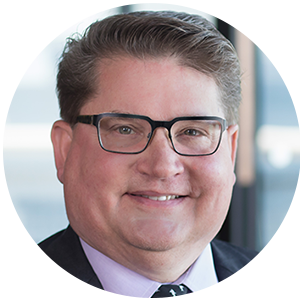 James T. Yand
Jim Yand's practice focuses on resolving challenges involved in construction and property development. He has more than 30 years of experience resolving high-conflict cases that often determine the continued success of the client's project or business. His representation across the construction chain also allows him to craft and litigate contract terms that achieve the most effective results.
This work also extends to serving as outside counsel for various trade groups and advising on a range of business questions that arise. Jim is a frequent author and speaker on various construction industry topics.
Jim lives in Seattle with his wife and children. Born in Thailand and raised there until he was 12, Jim enjoys cooking Thai food for friends and family as his creative outlet.