Comments on Proposed Rule to the Defense Federal Acquisition Regulation Supplement
On Monday, July 19, 2021, ASA and AGC submitted comments to the Defense Department's proposed rule, which fails to perform key analysis and does not address critical questions relevant to prime contractors, subcontractors, and federal agencies tasked with enforcing these new requirements.  In summation, AGC and ASA requests DoD delay implementing Proposed Rule's extension of past performance evaluations down in accordance with specified conditions to major first-tier subcontractors until more research is performed, questions are answered, revisions are made, and respectfully requests an additional public comment period on any revised proposal rule.  Conversely, AGC and ASA do not see any need to delay the Proposed Rule's revisions to reporting requirements for partners in a joint venture. Read letter below:
DFARS Case 2018-D055 - Past Performance of Subcontractors and Joint Venture Partners
President Biden's American Family Plan
On Wednesday, April 28, 2021, President Biden delivered his first address to a joint session of Congress and he announced his $1.8 billion plan entitled The American Families Plan. Here's the White House Fact Sheet - https://www.whitehouse.gov/briefing-room/statements-releases/2021/04/28/fact-sheet-the-american-families-plan/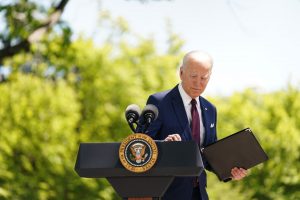 More than three-quarters of the construction performed in the United States is performed by subcontractors. Whether you're a small, family-owned plastering subcontractor working primarily on renovations of historical properties or a multi-million dollar commercial mechanical subcontractor, your work is subject to:
General business laws and regulations (e.g., income tax, anti-trust).
Laws and regulations specific to the construction industry (e.g., mechanic's lien laws, anti-'bid shopping' laws, prompt pay laws).
And the "private law" of the subcontracts that describe subcontractors' performance obligations and allocate risk.
ASA is the united voice dedicated to improving the business environment in the construction industry, representing subcontractors before all branches (executive, legislative, judicial) and levels (federal, state, local) of government, to organizations representing other parts of the construction industry, to the news media, and others.
Legislative Priorities and Accomplishments
CLICK HERE to review our 2020-21 legislative accomplishments!
ASA Executive Committee with Rep. Marc Veasey (TX)