COMPASS
(800) 689-6819
info@compass-app.com
https://compass.bespokemetrics.com/product_datacontrol.html
COMPASS helps ASA contractors centralize and respond to all inbound data requests to address the ever-increasing industry demand for data and risk management. COMPASS is a third-party tool built for subcontractors to assist in the collection, verification, and analysis of data throughout the supply chain.
What sets COMPASS apart is their unique stance on the industry standardization for data collection.
Through the use of COMPASS 1Form, subcontractors benefit by reducing the need to complete customized forms, which can be arduous and repetitive at times.
We are partnering with COMPASS to provide our members with special pricing to help your construction business qualify better to win more.
AssuredPartners
http://www.assuredpartners.com/
Headquartered in Lake Mary, Florida and led by Jim Henderson and Tom Riley, AssuredPartners, Inc. acquires and invests in Insurance Brokerage businesses (property and casualty, employee benefits, surety and MGU's) across the United States and in London. From its founding in March of 2011, AssuredPartners has grown to over $1.6 billion in annualized revenue and continues to be one of the fastest growing insurance brokerage firms in the United States with over 190 offices in 34 states and London. For more information, please visit www.assuredpartners.com.
Billd
http://billd.com
512-270-4805
katz@billd.com
Billd and ASA have joined to fix the fundamentally broken payment cycle in the construction industry. Subcontractors are sandwiched between poor payment cycles and a lack of credit options where they sit at the bottom of the payment stream. Billd addresses this issue head on, championing the costs of materials and giving subcontractors the terms they need to take on larger projects and grow their business. Billd's project-based material financing solution works like this: We pay your supplier upfront, then extend you pay-when-paid, or up to 120-day terms so you can take control of your cash flow.
Knowify
https://www.knowify.com
Knowify is a cloud-based software helping contractors gain better control and visibility over their projects and business financials. With Knowify, contractors can create budgets and proposals, track their progress and costs on jobs, and invoice and accept payments. A real-time sync with QuickBooks eliminates double data entry and keeps contractors working in Knowify - leaving QuickBooks to their financial professionals. With thousands of clients worldwide, Knowify is the beating heart of SMB contracting businesses, enabling teams with real-time insights needed to work more efficiently every day. Visit https://www.knowify.com to learn more about how Knowify is revolutionizing the way contractors work.
Kahua
Contact: Jeff Burmeister
Director, Subcontractor Network
(813) 903-9446
jburmeister@kahua.com
www.kahua.com
Kahua is a honored to be a Silver ASA sponsor and a supporter of the subcontractor industry for over 20 years. In The Kahua Network, every member owns their own data, integration and internal business processes. Our members are more agile, operate at a lower risk, and leverage flexibility of the Kahua platform to drive competitive advantage.
Kahua provides collaborative project management solutions that help you connect field with office to streamline all aspects of your business, including new construction, service, maintenance and large program management. In addition, The Kahua Network makes it easy and profitable to connect, collaborate and grow your business with owners and general contractors.
Data sharing is good. Data ownership is better. With The Kahua Network you get more than access to data in someone else's system—you own your own data and project record for a change.
Competitive advantage means differentiation. The Kahua Network offers out-of-the-box functionality that is easy to implement, but also flexible to be tailored to your unique business requirements.
Change is constant and sometimes abrupt. As the industry's only true ApaaS featuring a powerful app development environment, The Kahua Network keeps you nimble.
NCCER
(888) 622-3720
www.nccer.org
NCCER is a not-for-profit 501(c)(3) education foundation created by the construction industry to develop standardized curriculum with portable credentials and to help address the skilled construction workforce shortage. NCCER is recognized by the industry as the training, assessment, certification and career development standard for the construction and maintenance craft professional. For more information, visit www.nccer.org or contact NCCER customer service at (888) 622-3720.
Smith Currie
(202) 452-2140
www.smithcurrie.com
Smith Currie specializes in Construction Law with attorneys in multiple states around the country, with many of their attorneys being named to the Best Law Firms and Best Lawyers in America lists.  Smith Currie is proud to have recently celebrated their 50th anniversary, and looks forward to working with a growing number of attorneys and clients in the future.  For more information, you can vist them at www.smithcurrie.com.
eSUB
(888) 520-eSUB
Contact: Greg Fry
greg.fry@esub.com
www.esub.com

At eSUB Construction Software, we developed a field-to-office communication and document management solution built specifically for subcontractors. In fact, that's all we do. Our development and customer success teams have partnered with clients from every trade to protect and grow their businesses by providing them with a platform to capture, deliver and analyze jobsite documents, time, purchase orders, submittals, and correspondence, from any device or location.
Executives and project managers have the ability to access real-time information, approve requests and change orders, update project forecasts, and securely store data all in a single place. With eSUB, subcontractors can more quickly and confidently react to spiraling costs, productivity issues, legal actions, and long-term reputational risks. All at a fraction of their typical insurance costs or project losses.
BlackBoiler
Contact: Gabriela Millard
gabriela@blackboiler.com
www.blackboiler.com/asa
BlackBoiler is patented contract markup software that uses artificial intelligence and machine learning technology to instantaneously review and markup contracts right in "Track Changes," according to your company's playbook and ASA's negotiation tips. With BlackBoiler, ASA members reduce the pain points of time-consuming and inefficient contract review and negotiation, while also minimizing contract risk, and improving contract compliance. The software is trained with ASA negotiation tips that enable subcontractors to negotiate a particular subcontract clause and navigate harmful subcontract language while also providing suggested responses to prime contractors' excuses. Most importantly, BlackBoiler becomes smarter and more efficient with every use, resulting in up to a 70% reduction in contract review time.
AvidXchange
Contact: Todd Bloom
tbloom@avidxchange.com
AvidXchange is a leading provider of accounts payable ("AP") automation software and payment solutions for middle market businesses and their suppliers. AvidXchange's software-as-a-service-based, end-to-end software and payment platform digitizes and automates the AP workflows for more than 8,000 businesses and it has made payments to more than 825,000 supplier customers of its buyers over the past five years. To learn more about how AvidXchange, and its publicly traded parent AvidXchange Holdings, Inc. (Nasdaq: AVDX), are transforming the way companies pay their bills, visit www.AvidXchange.com.
G+F Business & Financial Consulting LLC
Contact: Timothy Wingate Jr
timothy.wingate@gplusf.com
www.gplusf.com
Many construction businesses struggle to bridge the communication gap between their work in the field and their back office. G+F Business & Financial Consulting provides tools, advice and financial guidance so construction business owners know their numbers and improve their cash flow.
G+F was founded in May 2016 by construction accountant Timothy Wingate Jr. Operating virtually, G+F serves construction clients across the United States. Specialty areas include project profitability, advanced construction tax planning, strategic advisory services, and assisting companies in resolving tax debts.
G+F stands for "God plus family." Core to Timothy's values are his family and his belief in Jesus Christ. His Christian faith shines through in his work as he fosters meaningful relationships with his clients. They come to see him as a trusted advisor. In fact, many clients view G+F as a breath of fresh air because the team cares more about the people and the success of their construction company than collecting a monthly payment.
G+F is keenly focused on helping construction firms bridge the gap between the field and their back office. As a result, they're able to pay their bills on time, win more bids and secure lines of credit – all of which contribute to building a profitable business.
StructShare
Contact: Christian Erickson
christian@structshare.com
https://structshare.com/asa
StructShare, an end-to-end purchasing and materials management solution designed for subcontractors, streamlines the entire procurement cycle from field requisitions, approval flows, POs, RFQs, through deliveries and invoice reconciliation. StructShare easily integrates into your current systems and connects the field, office, warehouse, and suppliers on an intuitive workflow that eliminates double entry, reordering and billing mistakes while helping to control job costing, track material prices, manage inventory, and more.
Hotel Engine
Contact: Drew McGeein
drew.mcgeein@hotelengine.com
www.hotelengine.com
Hotel Engine is a Denver-based travel tech company on a mission to radically simplify trip management. By connecting a global network of businesses to partner hotels, Hotel Engine is creating a smarter and more mutually beneficial business travel network. Hotel Engine's intuitive lodging-focused platform simplifies booking and trip management for more than 40,000 businesses and 700,000 individual members.
To learn more, visit www.hotelengine.com or follow Hotel Engine on LinkedIn, Facebook or Twitter. Interested in using Hotel Engine to streamline your business lodging? Visit hotelengine.com/sign-up
Siteline
Contact: Charlotte Bohnett
415-831-7972
Siteline is the only pay app management tool built for subcontractors. Generate pay apps (including custom forms) precisely to GC's specifications. Centralize and manage all of your pay apps in one spot. Automate and manage lien waiver collection, track compliance requirements, monitor A/R health with visual reports, and forecast billing to identify dips in backlog. Siteline even integrates with most ERPs and GC payment portals to prevent double entry and streamline your A/R workflow.
Bill projects 80% faster, cut pay app revisions in half, and get paid 3 weeks faster. Take back control of your A/R and maximize cash flow with Siteline.
Marsh McLennan Agency
Contact: Michael Wiedemeier
(314) 594-2654
mike.wiedemeier@marshmma.com
https://www.marshmma.com/us/industries/construction.html
Marsh McLennan Agency, a business of Marsh McLennan (NYSE: MMC), is a local provider of business insurance, employee health & benefits, retirement, and private client insurance solutions to construction organizations across North America. Our construction practice delivers value by providing smart business solutions designed to proactively manage risk, take advantage of opportunities, and meet emerging needs of the construction industry.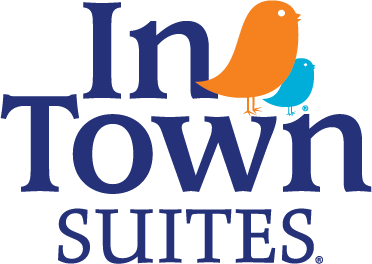 InTown Suites
Contact: Brendon Wegler
Brendan.wegler@intownsuites.com
InTown Suites is one of America's largest wholly owned economy extended stay hotel brands with 188 properties in 22 states. We provide affordable apartment-style suites for extended weekly, monthly, or even longer stays. Fully renovated Premium suites are now available at all locations. All suites include in-room kitchens with a full-size refrigerator, two-burner stovetop, and microwave. InTown Suites has provided outstanding value to guests for decades, always delivering an exceptional experience. Uptown Suites is the newest way to extended stay with eight properties across the country. Contact Lauren Oakes to book your next construction group stay at Lauren.Oakes@intownsuites.com.
Plexxis Group
Contact: Chad Pearson
(905) 889-8979
chad@plexxis.com
http://plexxisconstructionestimatingsoftware.com/
Plexxis, a proud ASA Bronze sponsor, provides a complete wall and ceiling solution that unites estimating software, project management, and accounting on one simple system.
Plexxis Software is completely dedicated to the wall and ceiling industry and provides a cradle-to-grave solution that unites drywall estimating software, digital takeoff, construction management software, drywall construction accounting software, managed IT services and mobile apps on one single system. The solution features tools made specifically for every commercial, residential, high rise and industrial scenario.
Increase your opportunities! For all sponsors, ASA helps cultivate relationships with members—industry decision-makers and leaders — through inspiration, information, and interaction.
For information about sponsorships, please contact Richard Bright at rbright@asa-hq.com.