COMPASS
(800) 689-6819
info@compass-app.com
https://compass.bespokemetrics.com/product_datacontrol.html
COMPASS helps ASA contractors centralize and respond to all inbound data requests to address the ever-increasing industry demand for data and risk management. COMPASS is a third-party tool built for subcontractors to assist in the collection, verification, and analysis of data throughout the supply chain.
What sets COMPASS apart is their unique stance on the industry standardization for data collection.
Through the use of COMPASS 1Form, subcontractors benefit by reducing the need to complete customized forms, which can be arduous and repetitive at times.
We are partnering with COMPASS to provide our members with special pricing to help your construction business qualify better to win more.

AssuredPartners
http://www.assuredpartners.com/
Headquartered in Lake Mary, Florida and led by Jim Henderson and Tom Riley, AssuredPartners, Inc. acquires and invests in Insurance Brokerage businesses (property and casualty, employee benefits, surety and MGU's) across the United States and in London. From its founding in March of 2011, AssuredPartners has grown to over $1.6 billion in annualized revenue and continues to be one of the fastest growing insurance brokerage firms in the United States with over 190 offices in 34 states and London. For more information, please visit www.assuredpartners.com.
Dale Carnegie Training
(813) 966-3058
https://www.dalecarnegie.com/en/resources
Dale Carnegie and ASA are partnering to provide members with professional development at special prices.  Over 100 years of proven success has made Dale Carnegie the industry leader as a true benchmark in professional training and development solutions. The Dale Carnegie experience engages learners from the initial contact through follow-up and support to reinforce key behaviors. Our methodology supports the development of skills and habits needed to sustain performance change. We believe that the emotional shift is as important as the behavior shift. That's why our Performance Change Pathway™ shows our deliberate approach to create training programs that drive improved performance.

Autodesk Construction Cloud
866-475-3802
https://construction.autodesk.com/
Autodesk Construction Cloud combines advanced technology, the industry's largest builders network and predictive insights to connect people and data across the building lifecycle, from design through operations. At the center of Autodesk Construction Cloud's unified platform are powerful, simple and purpose-built collaboration solutions including Autodesk Build, Autodesk Takeoff and Autodesk BIM Collaborate, and Autodesk Docs ensuring general contractors, specialty contractors, owners and designers can work efficiently together within a common data environment. Autodesk Construction Cloud empowers construction teams to connect workflows across every stage of construction to reduce risk, maximize efficiency and increase profits.

Foundation Software
Contact: Steve Antill
(800) 246-0800
swa@foundationsoft.com
www.foundationsoft.com/asa
Download a Flier for More Information

Since 1985, Foundation Software has helped contractors improve their accounting, project
management, payroll processing, estimating & takeoff and overall business communications and processes. Foundation provides all-in-one solutions focused on streamlining a contractor's back-office operations, with products like:
FOUNDATION®— A robust construction accounting software system with powerful job costing, payroll, and construction reporting features.
Payroll4Construction — A payroll processing service designed specifically for contractors. Our expert staff handles every part of the payroll process for you, with specialties in complex union and prevailing wage payrolls.
McCormick Systems — The nation's leader in estimating and digital takeoff for the electrical,
plumbing and mechanical fields, McCormick helps estimators save time and maximize profits on every project, from PDF to proposal.
Estimating Edge — A technology leader focused around key stages of the bid. The EDGE® is a professional-grade, commercial estimating & takeoff solution, EDGE On Site® is a jobsite management app for roofing, fireproofing, interior & exterior finishers, and VECTOR™ — designed for all trades and company sizes — is a web-based 2D takeoff solution that extracts 3D models.
HQSuite — Web-based construction management software designed for contractors; HQSuite consists of ProjectHQ for project management, ExecutiveHQ for project reporting and CrewHQ for labor and crew scheduling.
Foundation Software serves contractors of various trades and sizes. See how we can help your
construction business by visiting www.foundationsoft.com/asa/ to watch our free online demo or call us directly at (800) 246-0800.
Billd
http://billd.com
512-270-4805
katz@billd.com
Billd and ASA have joined to fix the fundamentally broken payment cycle in the construction industry. Subcontractors are sandwiched between poor payment cycles and a lack of credit options where they sit at the bottom of the payment stream. Billd addresses this issue head on, championing the costs of materials and giving subcontractors the terms they need to take on larger projects and grow their business. Billd's project-based material financing solution works like this: We pay your supplier upfront, then extend you pay-when-paid, or up to 120-day terms so you can take control of your cash flow.


Knowify
https://www.knowify.com
Knowify is a cloud-based software helping contractors gain better control and visibility over their projects and business financials. With Knowify, contractors can create budgets and proposals, track their progress and costs on jobs, and invoice and accept payments. A real-time sync with QuickBooks eliminates double data entry and keeps contractors working in Knowify - leaving QuickBooks to their financial professionals. With thousands of clients worldwide, Knowify is the beating heart of SMB contracting businesses, enabling teams with real-time insights needed to work more efficiently every day. Visit https://www.knowify.com to learn more about how Knowify is revolutionizing the way contractors work.
Rhumbix
(855)748-6249
https://www.rhumbix.com/
info@rhumbix.com
Rhumbix modernizes construction field operations, helping builders go paperless by providing a single source of truth for field data capture. Our Field Intelligence Platform™ is a cloud-based mobile workforce management solution that collects and digitizes data from previously paper-based workflows eliminating surprises between job site reality and the project plan. This ensures all project stakeholders have the best data, when they need it, to make better decisions and draw actionable insights setting a standard for the digital age foreman. Headquartered in San Francisco, California, Rhumbix was founded in 2013 by Navy veterans with deep experience in the construction industry and is backed by tier-one investors.
Tradesmen International
Contact: Chandler Cowley
(330) 554-5004
Chandler.Cowley@tradesmeninternational.com
tradesmeninternational.com
Tradesmen International helps ASA contractor members meet skilled workforce requirements, increase workforce productivity, and reduce labor-related costs through custom staffing solutions.
The company has met the skilled labor requirements of commercial, residential, and industrial contractors for over 30 years. During that time, Tradesmen has remained focused purely on the skilled trades. This ongoing emphasis, coupled with continual advances in their employee recruitment, development, and retention efforts, has resulted in one of the construction industry's leading craft workforces which now exceeds 10,000 employees who emphasize Safety, Productivity and Craftsmanship.
Tradesmen International has more than 175-construction-specifc recruiters based out of our National Recruiting Center and network of nearly 200 local market service teams. Tradesmen can effectively serve every city in all 50 states and Canada through its localized craft employees and their substantial travel-dedicated workforce comprised of an elite force of commercial, heavy industrial and marine trade professionals. This depth of resources enables the company to better meet client workforce demand, on a precisely as needed basis, with fully vetted trade professionals who meet specific skill sets.
The company's exceptional craft fill-rate percentage on client orders is attributed to the fact that each service representative is thoroughly trained in "Construction Labor Management," a proprietary curriculum centered on workforce productivity augmentation. Ultimately, account executives engage actively in client labor planning sessions, working with client office and site management to better understand their short-and long-term skilled labor requirements. This close partnership enables Tradesmen to better meet an ever-fluctuating labor need by accurately reserving, in advance, trade professionals who meet project specifications.
Tradesmen International has more than 170 locations and can effectively serve every city in all 50 states and Canada through its localized craft employees and their substantial travel-dedicated workforce comprised of an elite force of commercial, heavy industrial and marine trade professionals.
CLICK HERE to see the Tradesmen Difference in Our Short Video
Kahua
Contact: Jeff Burmeister
Director, Subcontractor Network
(813) 903-9446
jburmeister@kahua.com
www.kahua.com
Kahua is a honored to be a Silver ASA sponsor and a supporter of the subcontractor industry for over 20 years. In The Kahua Network, every member owns their own data, integration and internal business processes. Our members are more agile, operate at a lower risk, and leverage flexibility of the Kahua platform to drive competitive advantage.
Kahua provides collaborative project management solutions that help you connect field with office to streamline all aspects of your business, including new construction, service, maintenance and large program management. In addition, The Kahua Network makes it easy and profitable to connect, collaborate and grow your business with owners and general contractors.
Data sharing is good. Data ownership is better. With The Kahua Network you get more than access to data in someone else's system—you own your own data and project record for a change.
Competitive advantage means differentiation. The Kahua Network offers out-of-the-box functionality that is easy to implement, but also flexible to be tailored to your unique business requirements.
Change is constant and sometimes abrupt. As the industry's only true ApaaS featuring a powerful app development environment, The Kahua Network keeps you nimble.
NCCER
(888) 622-3720
www.nccer.org
NCCER is a not-for-profit 501(c)(3) education foundation created by the construction industry to develop standardized curriculum with portable credentials and to help address the skilled construction workforce shortage. NCCER is recognized by the industry as the training, assessment, certification and career development standard for the construction and maintenance craft professional. For more information, visit www.nccer.org or contact NCCER customer service at (888) 622-3720.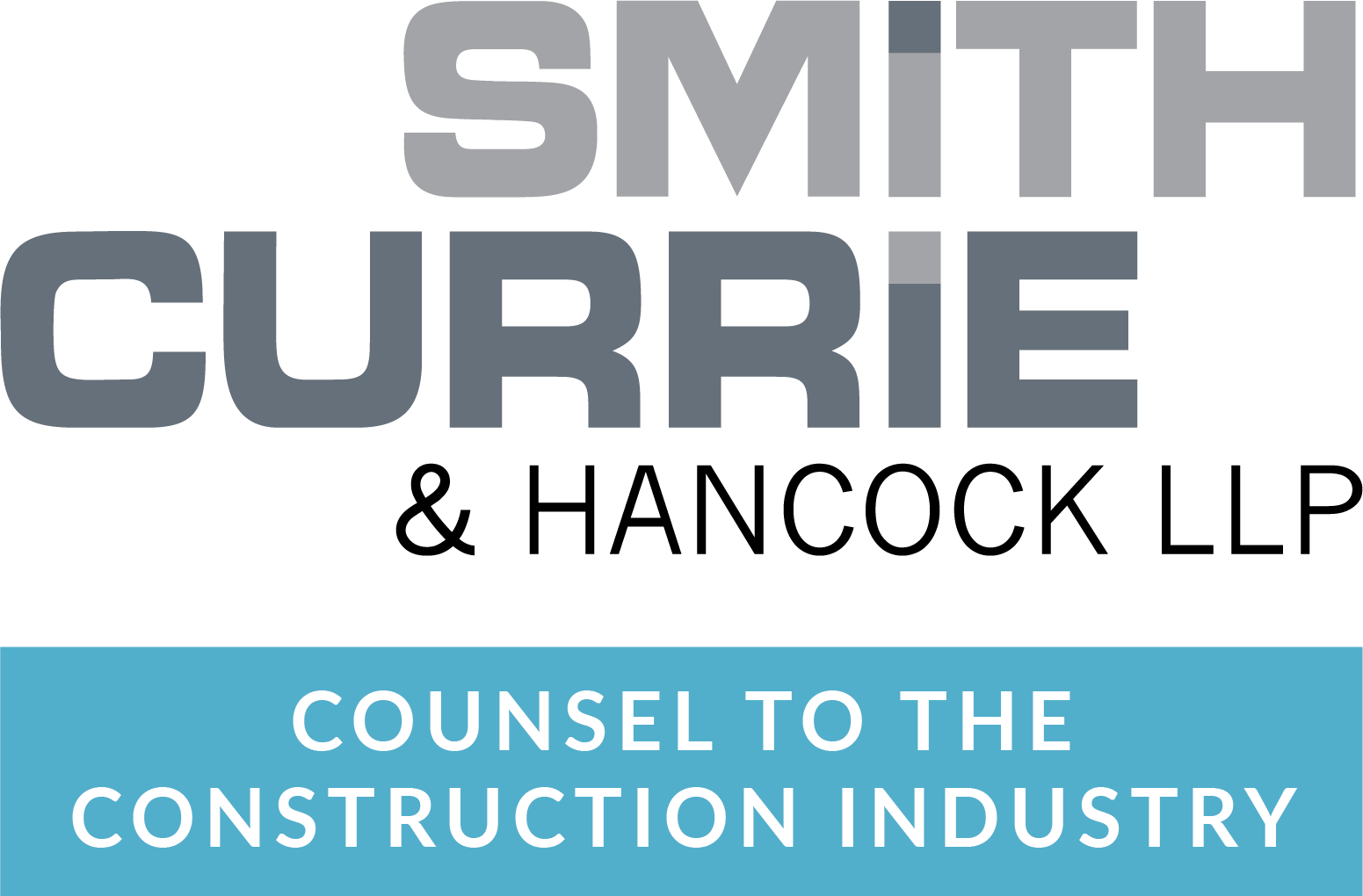 Smith Currie
(202) 452-2140
www.smithcurrie.com
Smith Currie specializes in Construction Law with attorneys in multiple states around the country, with many of their attorneys being named to the Best Law Firms and Best Lawyers in America lists.  Smith Currie is proud to have recently celebrated their 50th anniversary, and looks forward to working with a growing number of attorneys and clients in the future.  For more information, you can vist them at www.smithcurrie.com.
Commerce Bank
866-946-3017
www.commercebank.com
The Commerce Bank Prepaid Expense Card, a prepaid Visa® card, can make expense management easier for any size company. Load and unload funds, control merchant and cash use and more, without the requirements or risk of a corporate credit card. It's ideal for per diem, team and employee travel and supply expenses. Learn more at commercebank.com/expensecard, or contact us at prepaidexpense@commercebank.com or 866-946-3017.
eSUB
(888) 520-eSUB
Contact: Greg Fry
greg.fry@esub.com
www.esub.com

At eSUB Construction Software, we developed a field-to-office communication and document management solution built specifically for subcontractors. In fact, that's all we do. Our development and customer success teams have partnered with clients from every trade to protect and grow their businesses by providing them with a platform to capture, deliver and analyze jobsite documents, time, purchase orders, submittals, and correspondence, from any device or location.
Executives and project managers have the ability to access real-time information, approve requests and change orders, update project forecasts, and securely store data all in a single place. With eSUB, subcontractors can more quickly and confidently react to spiraling costs, productivity issues, legal actions, and long-term reputational risks. All at a fraction of their typical insurance costs or project losses.
Plexxis Group
Contact: Chad Pearson
(905) 889-8979
chad@plexxis.com
http://plexxisconstructionestimatingsoftware.com/
Plexxis, a proud ASA Bronze sponsor, provides a complete wall and ceiling solution that unites estimating software, project management, and accounting on one simple system.
Plexxis Software is completely dedicated to the wall and ceiling industry and provides a cradle-to-grave solution that unites drywall estimating software, digital takeoff, construction management software, drywall construction accounting software, managed IT services and mobile apps on one single system. The solution features tools made specifically for every commercial, residential, high rise and industrial scenario.
Increase your opportunities! For all sponsors, ASA helps cultivate relationships with members—industry decision-makers and leaders — through inspiration, information, and interaction.
For information about sponsorships, please contact Richard Bright at rbright@asa-hq.com.