SUBExcel 2024 Speaker and Moderator Biographies
We'll be adding more speaker information as we receive them. Keep tuned!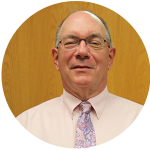 Chris Kuehl
Dr. Chris Kuehl is a Managing Director of Armada Corporate Intelligence. He provides forecasts and strategic guidance for a wide variety of corporate clients around the world. He is the chief economist for several national and international organizations.
Prior to starting Armada in 1999, he was a professor of economics and finance for 15 years – teaching in the US, Hungary, Russia, Estonia, Singapore and Taiwan. He holds advanced degrees in economics, Soviet studies and East Asian studies.
Chris is the writer/editor of Business Intelligence Briefs and a writer for the Black Owl Report – both publications from Armada. He is an economic analyst for the Armada Strategic Intelligence System and is responsible for the Credit Manager's Index from NACM as well Fabrinomics from the FMA.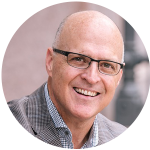 Kelly Riggs
Kelly Riggs is an author, speaker, and business consultant for executives and companies throughout the United States and Canada. Widely recognized as a powerful speaker and performance coach in the areas of sales, management leadership, and strategic planning, Kelly is a former sales executive, a two-time national Salesperson-of-the-Year, a business owner, and a member of the Forbes' Coaches Council since 2019.
He has written two books: 1-on-1 Management: What Every Great Manager Knows That You Don't and Quit Whining and Start SELLING! A Step-by-Step Guide to a Hall of Fame Career in Sales. 
His third book is the award-winning Counter Mentor Leadership: How to Unlock the Potential of the 4-Generation Workplace, co-written with his Millennial son, Robby Riggs. It was selected as the 2019 Gold Medal winner in the leadership category by Axiom Business Books Awards. Note: No trophies were awarded during the writing of this book. For more information, visit www.BizLockerRoom.com.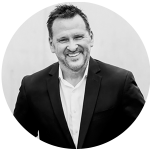 Tom Woodcock
Author Tom Woodcock is nationally known as the most dynamic construction industry sales trainer and consultant in the country. He routinely speaks to thousands of contractors, sales personnel and suppliers concerning the sales skills necessary to compete in this intensely challenging construction industry.
His personal success in sales is well  documented and highly regarded. His latest book; "You're Not Sellin', They're Buyin'" is comprehensive in developing the proper sales skills, persona and methodology to rise above the competition. His video series can be used as an individual or corporate training program. He's been featured on CNN and in USAToday as well as dozens of media outlets across the country.
Tom is extremely entertaining in his approach and well studied in the dynamics that occur in bidding, quoting and developing customer brand loyalty. His high energy approach combined with practical applications can bring results immediately after his seminars. His corporation, Seal the Deal, is sought after by trade associations, contractors, corporations, suppliers,  construction expos and publications regularly.
He currently writes for 4 publications, has 20 regular contractor clients and speaks to in excess of 10,000 construction industry professionals a year.
Tom turned a Caterpillar rental territory from 2.5Mil to 10Mil in revenue in 18 months while raising net margins by 2%! He also trained 325 sales reps for a 750Mil nationwide equipment firm. In his first sales position at 19 yrs of age he took a 150K contractor sales territory to 2.5Mil in 1 year. His customized training programs hit areas targeted for improvement head on. He knows how to get people to buy and manage a sales effort to success!