Thanks to the support of our Sponsors!
Experts on motivation; Leadership; Succession planning; Contracts; SLDF cases; planning for growth; inspiring high performers; attracting, retaining, and building young leaders; Supply chain issues & escalation; and Economic update
Executive Committee - By invitation only
Finance Committee - By invitation only
Board Meeting - By invitation only
President's and Texas Chapters' Welcome Reception
Executive Director Council
Foundation of the American Subcontractors Association (FASA) Board
Government Relations Committee
Lunch & Awards Presentation
Executive Director - SHARE!
Attorneys Council Taskforce Meeting
Attorneys' Council Dinner
Attorneys' Council Meeting
Brianna Wright Memorial Scholarship Fund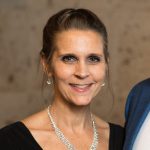 Do you want to attend SUBExcel, but are either a small chapter with limited funds, or just can't commit to attending national meetings? Apply for a scholarship to attend the next SUBExcel! Executive Directors and officers are all eligible to apply.
Do you want to support Brianna's lifelong mission of joy and subcontractor-love? Donate to the scholarship fund.