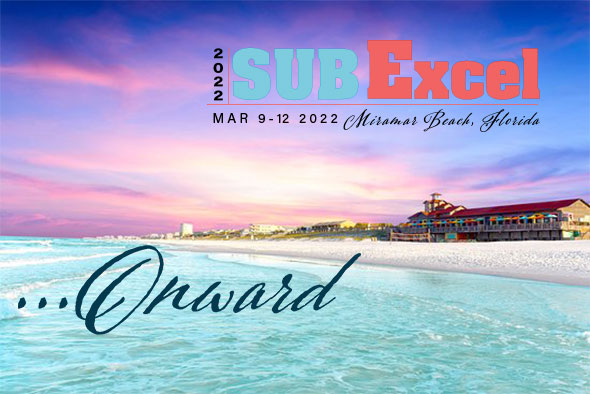 SUBExcel 2022
March 9-12, 2022
Hotel Effie Sandestin, Miramar Beach, FL
The premier education and networking event for subcontractors,
specialty trade contractors, suppliers (and families).
Come join us for this family friendly event!
SUBExcel is the annual national convention of the American Subcontractors Association, a trade association representing construction subcontractors, specialty trade contractors and suppliers.  Onward represents that 2022 is going to be a year of moving our families and businesses forward, which is why SUBExcel is being planned as a family-friendly event held on the beautiful beaches of Miramar Beach, FL. Mark your calendars and prepare for inspiration, new ideas, quality education, rest, relaxation and a ton of fun for you and your family!
Some of the highlights of the 2022 SUBExcel include:
Speakers and educational sessions that can change the course of your business.
Industry suppliers exhibiting their game-changing products & services.
Luxury hotel accommodations for you and your entire family.
Special events, including the ASA President's Welcome Reception, the Final Reception & Banquet, and a variety of fun activities!
Deep dives into the future of the industry, your chapters and the association as a whole in ASA's task force, committee and council meetings.
And much more!
SUBExcel is the perfect opportunity to bring the entire family in to experience just how important and exciting the subcontracting industry can be!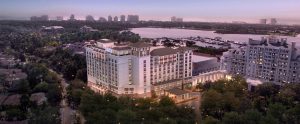 Hotel Effie Sandestin
1 Grand Sandestin Blvd
Miramar Beach, FL 23550
Room Rate Information Coming Soon!
"As a staff person at a local ASA chapter, ASA's annual SUBExcel convention gives me an opportunity to meet with staff at chapters from all over the United States as well as members from all the chapters. Learning from and bouncing ideas off other chapter staff is a huge benefit for my chapter and for me. Forming relationships with other chapter staff allows me to reach out and get the answers or information I need during the other 51 weeks in the year. I've been to every annual convention except one since 1999 and I've learned something valuable at each and every one. "
- Brianna F.E. Wright, Executive Director, American Subcontractors Association – Houston Chapter
"ASA SUBExcel is time and money well spent. I gain knowledge from my fellow subcontractors large and small which is so important since we seem to do everything electronically now. Every meeting gives me ideas and thoughts to take back home to my own business to help me become more profitable. One of my employees has started going regularly now too and I can see a real difference in him. It is like his eyes were opened! This conference has so much more value than individual speaker meetings. "
- Walter Bazan Jr., Bazan Painting Co.
"The knowledge you gain by networking with like minded subcontractors from all over the country is a value you can't put a price on." 
- Chris Sauer, Project Manager, TJ Wiess Contracting, Inc.
"After attending my first workshop sponsored by ASA through my employer's membership 25 years ago, then becoming more involved with ASA over the years, I was FINALLY able to attend SUBExcel this year in Las Vegas!  I must say, I wish I had been able to attend every year, as I have missed out on an event that provided so much invaluable information and networking, it truly surpassed any professional convention I have ever attended.  SUBExcel was beyond valuable in education, advocacy updates, peer networking;  finally getting to meet the many dynamic industry professionals it had previously only been my pleasure to interact with remotely.  
EVERY SUBCONTRACTOR should be an ASA member and encourage their staff to attend workshops and events.  Ultimately, every subcontractor and staff in the industry should get involved or support ASA's business protecting advocacy efforts;  it is liberating as an average citizen to learn how to work through legislation, something not taught in school at any level.  SUBExcel is where this all comes together over a fabulous few days, all the work we do in our day jobs melds together in a positive, successful and valuable arena with like-minded professionals….we have a lot of fun also!"
- Tracy Berry, Risk Manager, Cagwin & Dorward
"I have attended the SubExcel convention annually for over 15 years. I continue to learn from both the dynamic speakers and education programs throughout each and every convention.  The added bonus is networking with industry professionals and other business owners. I have met and have developed lifelong friendships from around the country. These individuals are always willing to take my phone call when a subcontracting issue presents itself. " 
- Brian Johnson, President, Soil Consultants, Inc.
Event Sponsors, Exhibitors, and Speaker Information
All Coming Soon!