Congratulations to all of the award winners!
Brad Miller of Midwest Crane & Rigging
The ASA President's Award is given annually by the current ASA president on a discretionary basis to an individual who has helped the president the most during his or her term. 
Certificate of Excellence in Ethics
2022 Attorneys' Council Honors
Outstanding Service Award
2022 President of the Year
2022 Executive Director of the Year
Brianna Wright Memorial Scholarship Fund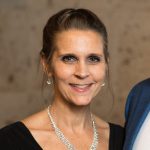 Do you want to attend SUBExcel, but are either a small chapter with limited funds, or just can't commit to attending national meetings? Apply for a scholarship to attend the next SUBExcel! Executive Directors and officers are all eligible to apply.
Do you want to support Brianna's lifelong mission of joy and subcontractor-love? Donate to the scholarship fund.