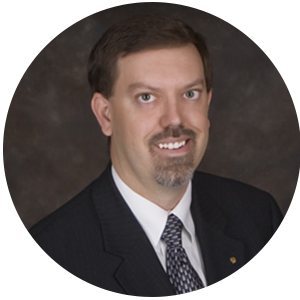 SUBExcel Ties It All Together
From advocacy to legal defense to contractor education, ASA, its staff and directors, work tirelessly on behalf of the entire industry to advance the issues important to subcontractors and the construction industry.
SUBExcel is our chance to tie everything together. This annual meeting acts as a bridge between the previous year's work and what's to come. It's our chance to renew old friendships and make new connections. PLUS, we get to visit interesting and historical cities like Fort Worth – AND – we get to collaborate with colleagues, share ideas, and create new opportunities.
The 2023 SUBExcel will be even better in many respects because this year we're putting a heavy focus on interactive panel discussions that address core issues affecting ASA members every day. It's a chance for all attendees to actively engage in the sessions, not just sit and listen.
Over the next four weeks in ASAToday, we'll feature a must-see session to put on your agenda for SUBExcel next month.
This week's feature is:
Signing Contracts has Consequences! - Presented by the ASA Attorneys' Council
Thursday, March 9, 2023 | 9:50 am - 10:50 am
Panelists:
Brian K. Carroll - Sanderford & Carroll
Gary Semmer – Assured Partners
Overview
Who better to discuss the real meaning and the dangers hidden in the fine print of contract language than a lawyer who does it on a daily basis. We will also discuss insurance and the significant challenges of ensuring you are truly protected and at the same time managing your liability and costs. This session will also provide examples of court cases ASA has battled and won as part of our Subcontractors Legal Defense fund initiatives.
Panelist Profiles
Brian Carroll is the most recent past ASA President. He has previously served as the ASA Vice President as well as Secretary/Treasurer at ASA. He is a co-owner and outside general counsel for LoneStar Paving in Austin, Texas. Brian is also the managing partner at Sanford & Carroll, PC. The primary focus of his firm is representing contractors and subcontractors in the construction industry. He holds a Bachelor of Science in Architectural Engineering from the University of Texas at Austin, as well as a law degree from Baylor. Prior to pursuing a law degree, Brian worked as a design engineer for two of the preeminent civil engineering firms in the nation. He has also taught senior and graduate level courses in contracts, liability, and engineering ethics at the  University of Texas School of Engineering.
Gary Semmer is Executive Vice President and Construction Vertical Practice Leader with Assured Partners, an Insurance and Risk Management firm based in Warrenville, Illinois. He started his career with the St. Paul Insurance Company (now Travelers) in Chicago as a Commercial Insurance Underwriter. Mr. Semmer graduated from the University of Minnesota Carlson School of Business- Bachelor of Science Degree in Business with a concentration in Marketing & Finance. He earned his Certified Insurance Counselor (CIC) designation and his Certified Work Comp Advisor (CWCA) designation.
Mr. Semmer has taught Seminars for the Society of CIC and Guest lectured at the Katie School of Insurance, Illinois State University and Carlson School of Management, University of Minnesota. Gary served on the Associated Risk Managers International Board of Directors and was past President of the Associated Risk Managers (ARM) of Illinois. He served as President of the Independent Insurance Agents of Illinois (IIAI) and was Chairman of the Federal Governmental Affairs Committee spending time in Springfield, IL and Washington DC.
Mr. Semmer served on the Board of Governors of the Society of Certified Insurance Counselors (CIC) for the National Alliance of Insurance and Education Research in Austin, Texas. Gary was presented the "Cartwright Award" which recognized his numerous years of service to IIAI as well as his meritorious service on behalf of Insurance Agents & Brokers in Illinois. Mr. Semmer has considerable Insurance & Risk Management experience in the Construction & Real Estate Development industries.