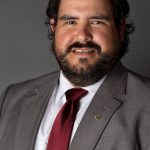 President - John Leifester - Dedicated Landscaping Services, San Antonio, TX
john@dedicatedls.com
John " Big John" Leifester has been dedicated to the art of commercial landscaping for the past 15 years. He is a Certified Arborist (TX-3484A) and a Certified Landscape Professional TCLP-0692 from the Texas Nursery and Landscape Association. John values community outreach and is an active Director for the San Antonio Stock Show & Rodeo serving as Chairman of the Grounds & Credentials Committee. John is an advocate for the construction industry and served as President of the American Subcontractor's Association from 2019-2020. John will graduate from the Governor Dolph Briscoe Texas Agriculture Lifetime Leadership program in June of 2022.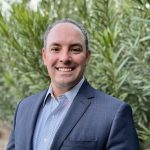 Vice President - William Burke Jr. - Burke Insurance Group, Las Cruces, NM
williamburke@burke-insurance.com
Will Burke serves currently as a Director for the ASA - New Mexico Chapter. He is a Senior Vice President at Burke Insurance Group, a division of Risk Strategies Company where he specializes in construction insurance and contract surety. He received his BA from the University of Denver and proudly served in the United States Navy for five years. Along with being actively involved in ASA affairs, Will is the Vice President of El Paso's CFMA chapter and is a member of the National Association of Surety Bond Producers.
Secretary/Treasurer - Brad Miller - Midwest Crane & Rigging, Olathe, KS
brad@midwestcranellc.com
Stephen Bradley Miller is currently the Secretary/Treasurer at ASA.  He comes to us from Midwest Crane & Rigging in Olathe, KS.  In 1977 Brad's father, William, started a precast erection company called Building Erection Services. This company would grow and diversify into other areas of the construction industry. Brad starting working for his father during the summers and all holidays from 1984 to 1990 and upon graduation joined his father's company.  Brad joined the Operating Engineers in 1993. In 1998 Brad moved into a managerial role in St. Joseph, Missouri. In December of 2001 Brad transferred to Corporate headquarters in charge of the crane rental division.  Brad took over his father's position in local Chapter of ASA in 2005 and remains on the Advocacy Committee.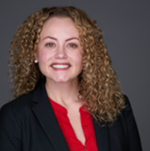 Bethany Beck - Sanderford and Carroll, P.C., San Antonio, TX
bethany@txconstructionlaw.com
Bethany Beck is Board Certified in Construction Law by the Texas Board of Legal Specialization and practices as a Partner with Sanderford & Carroll, PC. She advocates for clients both inside and outside the courtroom to address disputes in a manner tailored to each client's individual needs and goals. Bethany handles disputes in state courts, federal courts, and arbitration, in addition to advising clients on contract terms and negotiations. She is a graduate of the University of Texas at Austin as well as Baylor Law School. In addition to her legal practice, Bethany enjoys presenting seminars to construction-related trade groups as an educational resource for the industry. Bethany has regularly been asked to speak at the State Bar Annual Construction Law Conference in March of each year, is on the Editorial Board for the Construction Law Journal and is a Council Member for the Construction Section of the State Bar of Texas, in addition to being the current National Chair for the ASA Attorney's Council.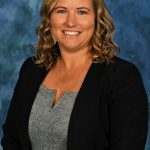 Elizabeth Justis - Scaffold Resources, Lanham, MD
ejustis@scaffoldresource.com
Elizabeth Justis is currently on her 9th year working as Business Development Manager for ASA member company, Scaffold Resource.  Elizabeth has served on the ASA Baltimore Board of Directors for 7 years, as well as several committees. She is a Past President for ASA Baltimore (2019-2020) and recently was awarded the prestigious "President of the Year" Award in 2021. Elizabeth brings to the Board, many years of construction experience as well as marketing, sales & growth knowledge. Elizabeth also has a great deal of association structure and concept-knowledge and understanding, working for a trade association previously before her career began at SR.
She currently lives in Salisbury, MD with her husband Robbie, and her 3 children, Bethany (18), Austin (8) and Landon (6). Besides running around to all her kids' activities, she enjoys golfing, fishing, traveling, the beach, and spending time with friends and family. She also enjoys giving back to the community as she volunteers locally in her church nursery as well as at local elementary schools in their "Read to Succeed" Program.
Courtney Little - ACE Glass Construction Company, Little Rock, AR
cl@aceglass.net
Courtney Little is CEO and General Counsel for ACE Glass Construction and Centerline Systems Manufacturing companies in Arkansas. He is also involved with glass and PET plastic recycling throughout his region. Courtney previously practiced construction and real estate law and is still licensed in his state. He currently serves as Co-Chair of the Government Advocacy Committee of the ASA (American Subcontractors Association) and Board Member of its education foundation, FASA. Courtney is also involved with several local, regional, and national construction and recycling organizations, peer groups, and ministries.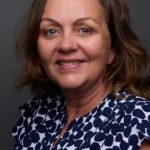 Shelia Ohrenberg - Sorella Group, Overland Park, KS
Sheila@sorellagroup.com
Sheila Ohrenberg is the President of Sorella Group, Inc. She is responsible for providing the vision and strategic direction of the company, maintaining and reinforcing the company culture, leading the team, and overseeing decisions regarding the organization's future growth.
Since starting Sorella Group, Ms. Ohrenberg has led her team in ensuring on-time delivery of high quality construction projects. She has done so while working collaboratively with team leaders to build lasting relationships with clients, partners, and the community. Under Ms. Ohrenberg's leadership, Sorella Group Inc. has diversified its portfolio of work to include specialty and interior finishes for high-profile projects in the commercial, education, healthcare, military, and science and technology sectors.
With her leadership and hands-on management style, Sorella Group Inc. has earned recognitions
and awards, including the"2020 Outstanding Women in Construction, US Army Corps of Engineers "Building Achievement", Associated Builders and Contractors Step Program Safety Awards and Kansas Women-Owned Construction Company of the year in 2013 and 2018.
Ms. Ohrenberg has also served on many boards and executive committees to support important community and social organizations. These include the Workforce Development City of Kansas City, Missouri. Habitat for Humanity Restore, Minority Coalition, National President Women Construction Owners and Executives, and Kansas City American Subcontractors Association.
Patty Peterson - Tindall Corporation, Petersburg, VA 
pattypeterson@tindallcorp.com
After becoming a Certified Drafter & Designer at Porter and Chester Institute, Ms. Peterson went to work in Ceco Concrete's Hartford, CT engineering department in 1987, where she coordinated many large commercial & industrial projects throughout New England. During this time she attended Springfield Technical Community College (STCC) at night to pursue an Associate's degree in Civil Engineering Technologies. In 1995, Peterson moved to Virginia and began working for Tindall Corporation, a Precast/Prestressed Concrete Manufacturer, where she later became a Project Manager, working on projects throughout VA, MD, and NY. She later earned a Bachelor's Degree in Civil Engineering Technologies from Old Dominion University.
In 2004 Ms. Peterson became a Senior PM, was later promoted to Director of Organizational Development, and is now the Director of Quality Standards, Training & Certifications. She has served as a Board Member at Large and on the executive track as a member of the ASA of Metro Washington Chapter.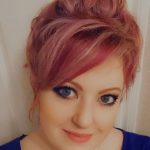 Jennifer Swinney, CBT, CDS, CIT – ASA San Antonio
jennifer@asasanantonio.org
Jennifer Swinney currently serves as the Executive Director for the San Antonio Chapter of the American Subcontractors Association.  Her background includes over 14 years of association management and leadership, including regional and national officer positions held with the National Association of Women in Construction.   Jennifer entered the construction industry in 1999, serving as the accountant for a national construction safety company and volunteering for construction associations.  In 2015, she made the leap to run the San Antonio ASA, and in the past 7 years the membership has more than doubled, making it the largest the chapter has ever been in its 40 year history, fundraising events are sold out with waiting lists, and membership enthusiasm is at all time high!  Jennifer credits her board and the committee team for the success of the chapter, and for making her job "an absolute dream come true!"