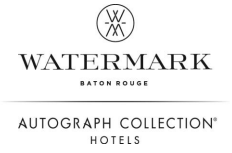 Mini Committee Week
Join us on January 18-19th, 2024, for the Mini Committee Week.  This event will take place at the beautiful Marriott Watermark in Baton Rouge, LA.
ASA Special Group Rate: $169.  Group rate is available for reservations made before December 17, 2023.
Guest may reserve by either calling Autograph Collection Reservations at 1-877-557-3097 (ask for the ASA Mini Committee group rate), or by using the link below.
Book your group rate for ASA Mini Committee Week.
SCHEDULE
Wednesday, January 17
7pm - Optional Dinner for anyone who arrives in time
Thursday, January 18
9am – 4pm - Think Tank
Evening – Chapter Event
Friday, January 19
* Excomm will meeting Thursday or Friday as schedule permits