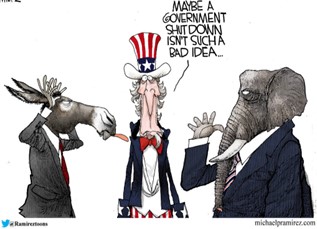 This Week in Congress
This week, Congress worked to avoid a government shutdown prior to September 30th.   As of late Tuesday evening, the Senate voted by a large margin to start the process of moving a short-term continuing resolution (CR).  The bipartisan Senate bill funds the federal government through November 17th.   Last Saturday afternoon, the House Rules Committee issued a rule that would set the terms of floor debate on four full-year appropriations bills; Defense, Homeland Security, Agriculture-FDA, and State-Foreign Operations. The four measures require a simple majority for passage.   House Republicans are eyeing action on a stopgap funding bill of 14 to 60 days to avert a shutdown.  The proposed cuts in the measure and addition of border security provisions would make the measure dead on arrival in the Senate.   Finally, the House voted on legislation that would extend certain Veterans Affairs Department authorities and allow elementary schools to use federal aid for archery or other shooting sports.
The House's funding strategy noted above is partly intended to set up negotiating positions with the Senate on full-year bills later this year, but it's likely also meant to ease near-term pain for House conservatives, when the House will most likely need to pass a Senate-passed CR without amendment.  Since House Republicans have not yet been able to coalesce around a CR of their own, it appears the only path to either avoiding or ending a government shutdown will be for the House to pass a Senate bill with bipartisan support.