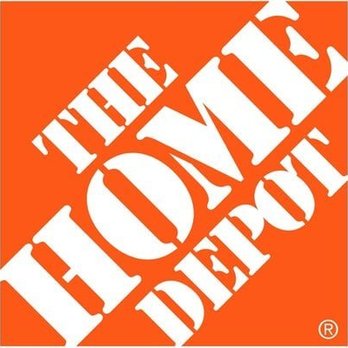 Unlocking Benefits from Home Depot for ASA Members
Home Depot has recently joined forces with the American Subcontractors Association (ASA) as a new sponsor bringing with them an exciting program for ASA Members!
Central to this sponsorship is the National Rebate Incentive Program, a compelling initiative aimed at recognizing and rewarding ASA participants for their ongoing loyalty and business transactions. This program provides a path for ASA members to receive semi-annual rebates on qualifying pre-tax purchases.
How it Works -
ASA members who participate in the program have the chance to earn significant rebates based on their semi-annual net purchases. In addition, those whose semi-annual net purchases exceed $12,500 can receive an impressive 2% rebate. That means if you use Home Depot as a preferred supplier, it can directly contribute to financial benefits for your business.
To make the rebate program as accessible as possible, members can choose from a range of flexible payment options, including credit cards, debit cards, checking accounts, p-cards, Pro Purchase Cards, or Home Depot accounts. Any of these can be linked as your preferred payment method to ensure that your purchases are properly credited towards your rebate. The advantage of this flexibility is that it integrates the rebate program into your established financial processes, so you don't have to do anything different to take advantage.
As subcontractors, Home Depot knows you value the importance of timely rewards. Rebate payments are issued within 60 days of the conclusion of each half of the year. This efficient timeline ensures that your hard-earned rebates are promptly available to support your business operations.
Elevating Your Business with ProXtra Membership -
Enrolling in the National Rebate Incentive Program also opens the door to the exclusive benefits offered through Home Depot's ProXtra membership. This membership is strategically designed to cater to professionals like ASA members, offering a range of advantages that align with your unique requirements:
Exclusive Savings: ProXtra members enjoy access to exclusive discounts and savings that can significantly impact your business's profitability.
Dedicated Service: Recognizing the specific needs of professionals, ProXtra provides dedicated customer service to address your inquiries and concerns promptly and effectively.
Job-Lot Quantities and Volume Pricing: As a subcontractor, you often need materials in larger quantities. ProXtra membership allows you to benefit from volume pricing and job-lot quantities, optimizing your purchasing power.
Same-Day Delivery: Time is of the essence in your industry. ProXtra membership extends the convenience of same-day delivery options, ensuring that you can continue your projects without unnecessary delays.
How to enroll -
Enrolling in the program is simple. You can download the Enrollment Guide through the ASA Info Hub at https://americansubcontractorsassociationnationalasa.growthzoneapp.com/ap/CloudFile/Download/PN45oQ5r or visit www.homedepot.com/c/pro_xtra and complete the enrollment.
If you require any assistance during the enrollment process, call 800-525-5000 and they'll guide you through the enrollment steps and answer any questions.
ASA is excited about this partnership and this opportunity for ASA members to elevate their businesses. The National Rebate Incentive Program, coupled with the ProXtra membership, forms a powerful combination that can positively impact your operations and contribute to your overall success.