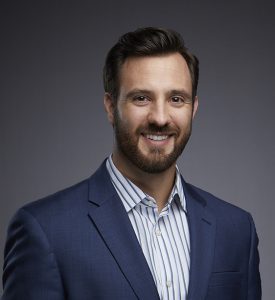 Upcoming Webinar: "US Construction Industry Market Forecast"
Join us on July 12th, 2023 at Noon Eastern for the webinar, "US Construction Industry Market Forecast", presented by Luke Matelan.  During this presentation, attendees will learn more about which market segments & geographic locations are going to be growing and which will be contracting, so you know how to position your business to win. We will review the underlying drivers and the changes taking place in the current environment and what best in class contractors are doing to adapt to these changes.
Presented By: Luke Matelan
As a consultant at FMI, Luke is passionate about helping construction owners increase the overall value of their firms and progressing their companies to a more salable position.
Luke achieves this by working with clients to define both their short and long-term business objectives then helps craft and implement a strategy that guides them toward these objectives. Luke specializes in helping clients beat expected project margins through implementation and rigorous adherence to best-of-class operational processes, which leads to increased profitability. In addition, Luke helps clients optimize their equipment fleets, resulting in healthier balance sheets and higher returns.
Luke is a facilitator at FMI's Project Manager Academy, along with the FMI CFO Forum. He enjoys speaking to industry associations about a host of construction related topics and presenting customized training programs to FMI clients.
Prior to joining FMI, Luke worked as a project manager in the rail industry. Luke played Division I football at Youngstown State University, where he earned a degree in Civil Engineering. He earned his MBA at Point Park University, with a concentration in International Business. He holds a Project Management Professional Certification and is an active member of the Project Management Institute.