Upcoming ASA Webinar: "Understanding the Ins and Outs of Medical Leave of Absences"
Join us on Tuesday, April 18th at Noon Eastern for the upcoming webinar, "Understanding the Ins and Outs of Medical Leave of Absences", presented by Jamie Hasty of SESCO Management Consultants.
As experts in employment law compliance, SESCO will explore the practical application of crucial federal regulations such as Americans with Disabilities Act and the Family Medical Leave Act. Further, we will delve into these pertinent and complex regulations to give participants a fundamental understanding on how to navigate and apply these regulations compliantly within their organization. This session focuses on the intent and purpose behind ADAAA and FMLA and will cover the basic interpretations and practical applications of the law. Additionally, we will discuss and demonstrate how to reduce liability by avoiding common compliance mistakes. Participants will learn how to properly engage in the interactive Reasonable Accommodation process for ADAAA and effectively managing FMLA leave for eligible employees.
Key take-aways include:
Understand the basic requirements of ADAAA and FMLA regulations and the impact to the organization.
Explore the most common violations and how to avoid them.
Recognize whom and when to apply the ADAAA and FMLA regulations and supporting documentation.
Assist employees in handling accommodation and leave appropriately to protect yourself and the company from liability.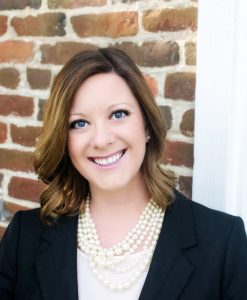 Presented By: Jamie Hasty, Vice President, SESCO Management
Ms. Jamie M. Hasty is a Vice President with SESCO Management Consultants, Richmond, Virginia.  Jamie graduated from East Tennessee State University with a B.B.A in Human Resources Management.
Jamie is a Generalist consultant in all areas of human resource management with specialties in affirmative action, policy development, wage and hour accounting, employment regulation compliance, training and development, compensation and performance management systems, employee satisfaction assessments, executive screening and placement, and general human resources consulting.
She regularly conducts management training for clients and serves as guest speaker for state and national associations.  Jamie is a certified trainer for Vital Learning Corporation, John Maxwell and SESCO Leadership Institute.  Jamie can be reached at 804-931-6281 or Jamie@sescomgt.com.