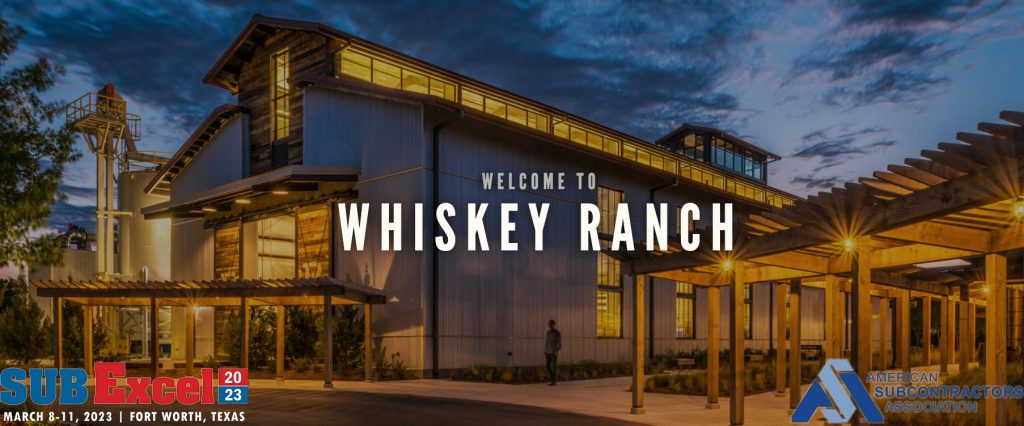 SLDF Fundraiser at SUBExcel at the Texas Whiskey Ranch!
Join us on March 11th, 2023 during SUBExcel for the SLDF Fundraiser to be held at the beautiful Texas Whiskey Ranch.  During the event, come experience the largest whiskey distillery west of the Mississippi and enjoy an immersive tour on the art and science of whiskey distilling.  This event is an entertaining experience for whiskey experts and beginners alike!
Enjoy an up-close look at every step of the distillation and aging process that creates the distinct taste of their TX Bourbon. Come hear the story behind their proprietary yeast, witness firsthand how they make our custom caps, and enjoy a taste of TX all while taking in stunning views of downtown Fort Worth. The tour concludes with a tasting and the opportunity to try a delicious cocktail or browse their Ranch Store at your leisure.
Cost $150 per person; $275 per couple. Includes transportation to and from hotel.
Click here to reserve your spot today!