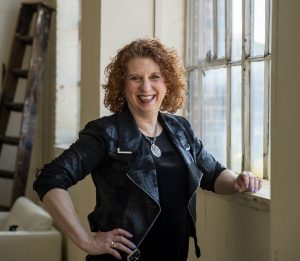 Upcoming Webinar: Building Engagement: Keep Your Top Talent from Becoming Someone Else's
Join us on February 7th for the upcoming webinar, "Building Engagement: Keep Your Top Talent from Becoming Someone Else's", presented by Lisa Ryan.
Before the pandemic, today's workplace faced a talent shortage, an aging workforce, and an inadequate pipeline of younger workers. There isn't an organization out there that hasn't struggled to fill open positions with the best people possible. And once you have them, how do you keep them? This program addresses the challenges of today's job market and reveals how your organization can adapt in order to recruit, retain, and develop your employees.
Recruiting is no longer as easy as posting jobs on a job board and waiting for the resumes to pile in. It's essential that you figure out the primary reasons great employees leave and how you can prevent that from happening at your company. Leave with an actionable plan to keep your employees invested in their growth.
Good news! By participating in this program your will discover:
How the pandemic has changed business for good – and how to take advantage of those changes
How to connect with employees from both a personal and professional standpoint during trying times
Why communication is more critical than ever before – and how to make sure you're doing it the right way
Why ignoring employees' personal challenges will come back to haunt you
It's going to be awhile before we figure out what the next normal is going to be, but whatever those changes are – there is no more "business as usual." The only thing we know for certain right now is that things are going to change.
If you want to keep your top talent from becoming someone else's, it's time to master a few simple strategies now … and reap the rewards for years to come.
Presented By:  Lisa Ryan
As a certified speaking professional (CSP) and award-winning speaker, Lisa Ryan is an expert in employee and client engagement, with a background in a variety of industries including Human Resources, Manufacturing, and Healthcare. She holds an MBA from Cleveland State University and has spent over a decade helping organizations improve their workplace culture, employee engagement, and customer retention using gratitude strategies, or "Grategies."
Lisa has spoken at over 1,000 national and international conferences and events and is the host of "Elevate Your Engagement Levels: What You Need to Know" on the Elite Expert Network. She is also the author of eleven books, including "Thank You Very Much: Gratitude Strategies to Create a Workplace Culture that ROCKS!," and has costarred in two films with other experts, including Jack Canfield of "Chicken Soup for the Soul."
In addition to her speaking and writing career, Lisa has served on several trade association boards, including the American Welding Society, the Association of Equipment Management Professionals (AEMP), and Toastmasters International. With her high-energy, enthusiastic delivery and quick wit, Lisa is committed to helping organizations make positive changes in their workplace culture.