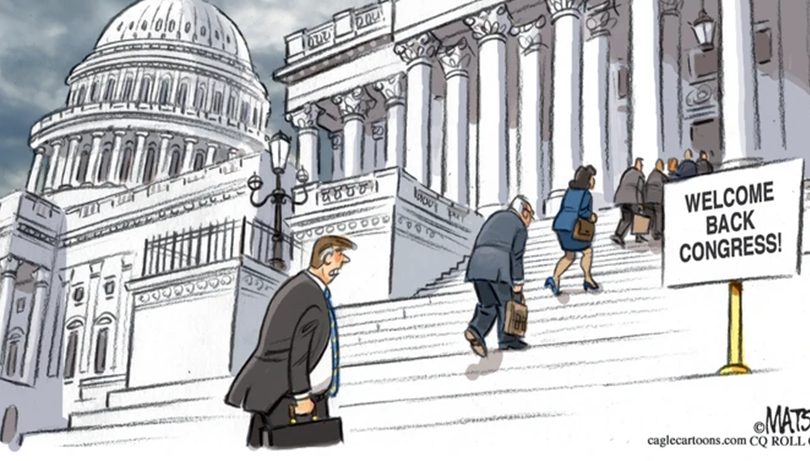 The Control of Congress and the Lame Duck Session
A number of key congressional races remain uncalled, and it will take several more days to know the balance of power as officials count mail-in ballots in dozens of close races, with some results subject to recounts and court challenges.  As of now, the Republicans have won 217 House seats and Democrats won 204, whichever party reaches 218 seats controls the House and 14 seats remain to be decided.  The Senate will maintain the majority with Democrats winning 50 seats and Republicans winning 49.  In Georgia, where a candidate is required to receive 50% of the vote, neither candidate (incumbent Warnock (D) or Walker (R)) secured a 50% threshold.  A runoff election is scheduled for December 6th.
Democrats elected Sen.-elect Fetterman in a hard-fought open seat in Pennsylvania, and eked out wins with Sen. Kelly's reelection in Arizona and Sen. Cortez Masto's close call in Nevada.  Even if Republicans capture the House to wield divided government next year with promised investigations and legislation to message conservatives' visions for 2024, a Senate controlled by Democrats is a political lifeline for the president.  His Senate allies could block Republican legislation adopted in the House and President Biden will continue to work with Senate Majority Leader Schumer (D-NY) to confirm judges, defend laws on the books and confirm executive branch appointees.
In the interim, Senate Majority Leader Schumer has warned that members should be "prepared for an extremely—underline, extremely—busy agenda in the last two months of this Congress." Before December 16th, both chambers will need to fund the government for FY23 and it's likely that the annual National Defense Authorization Act (NDAA) may not hit the floor until after the Georgia runoffs, due to the amendment process.  President Biden's priorities during the upcoming lame-duck session include funding certainty for the overall government, continued backing for Ukraine against Russia and federal resources for natural disasters.