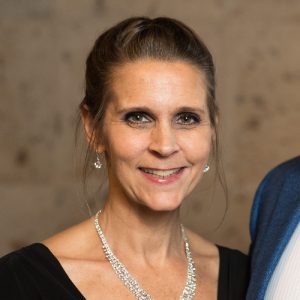 The Chapter Scholarship Fund is Now the Brianna Wright Memorial Scholarship Fund
ASA is proud to share that the Chapter Scholarship Fund has been renamed the Brianna Wright Memorial Scholarship Fund in honor of the late Brianna Wright, the beloved Executive Director of the ASA of Houston chapter. This decision was made by the ASA Executive Directors Council to honor Brianna's incredible 25 year career with the association, and the ED Council considered this the one of the most significant efforts they have recently brought to fruition.
Brianna Wright's dedication to ASA and her contributions to the organization over her decades of service will never be forgotten.  The renaming of the Scholarship Fund is an effort to keep her cherished memory alive for those who loved her most and miss her every day.
The Brianna Wright Memorial Scholarship Fund helps chapters send participants from their local region to ASA National events in order to network, learn from their peers on a national level, and to help ensure that all ASA chapters are represented at national gatherings.  Many of today's leaders in ASA attended their first SUBExcel with funds from this important effort, and those members continue to attend every year since after seeing the important impact that being there made for them.
Brianna Wright loved coming together with her ASA family, and we hope that that this effort will help others join in something she enjoyed so much. If you are interested in joining this effort the link to the donation page will be on the SUBExcel page year round, and we appreciate everyone who donates in her honor.