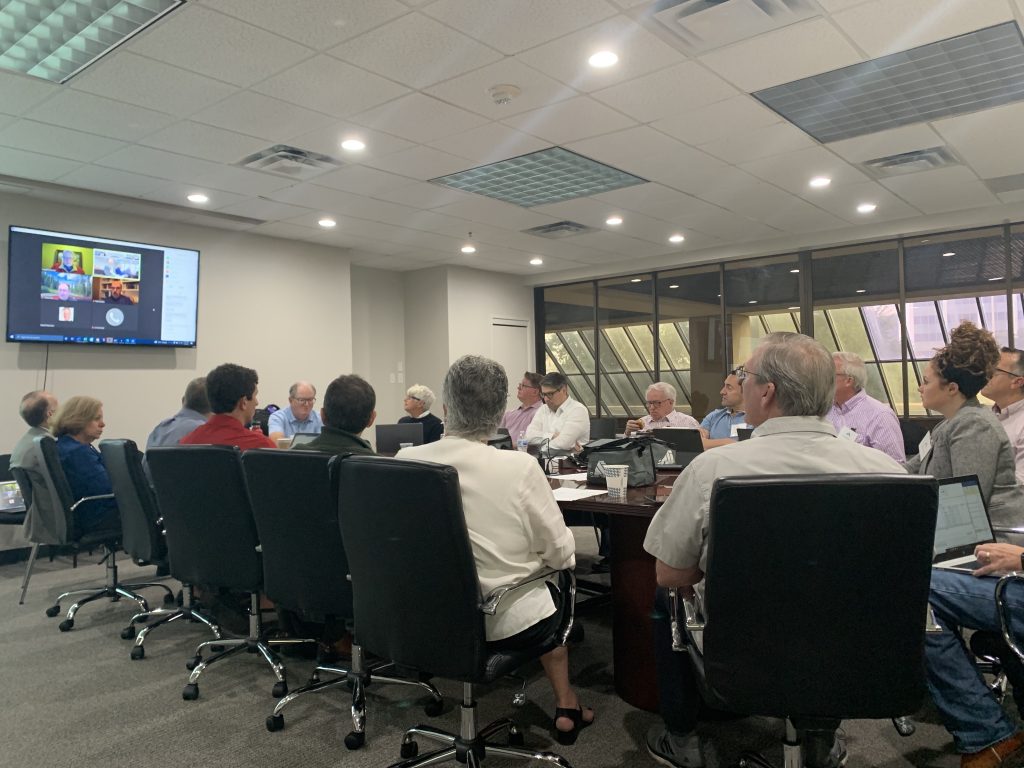 Attorneys' Council and Task Force Update: 2021
Despite the ebb and flow of life in a pandemic, our Attorneys' Council and ASA Task Forces stayed active in 2021 – and even got the opportunity to meet together in person for the first time since SUBExcel 2020! Following a series of productive but remote Attorneys' Council meetings through 2020 and 2021, we were able to meet in the hometown of our dedicated Council Chair, Bethany Beck, Esq. Sanderford & Carroll Law Offices hosted our meetings and we were able to tackle a number of pressing issues in the subcontracting industry. And have a little fun catching up with each other in the process! We were so pleased to welcome the participation of our amazing ASA San Antonio Chapter in the Subcontractor Legal Defense Fund (SLDF) whiskey historical tour and tasting fundraiser at Maverick Whiskey. Thank you to the Chapter and to Executive Director Jennifer Swinney for making us feel so welcome. We also nominated and welcome Michael Lane, Riess LeMieux, LLC (Louisiana) as our Attorneys' Council Vice Chair and incoming Chair for the next year.
On the Contract Documents front, we began an effort to continue educating our community on the best practices in construction subcontract agreements, beginning with a joint webinar with ConsensusDocs in June entitled Subcontract Negotiations: When the Juice Ain't Worth the Squeeze When You Really Want the Fruit. If you haven't had the opportunity to read through our newly updated and published Retainage Law in 50 States resource, make sure to visit our Infohub and check it out. Our attorneys in every state worked hard to review and update these laws, so it is one of many resources available to our members that you will want to make use of.
The SLDF experienced a lighter but successful year in terms of cases brought to the Association and approved for support. Hopefully you have seen the recent news on a victory for subcontractors in the Oklahoma Supreme Court in the H2K Technologies, Inc. v. WSP USA, Inc.and Fidelity and Deposit Company of Maryland case. In that lien waiver case, the Court held that a subcontractor's statutory right to waive its lien rights may not be exercised by anyone other than the subcontractor.  You can read more on this and other SLDF cases at www.sldf.net. And if you will be at SUBExcel in March, please participate in our Saturday afternoon SLDF fundraiser following the conclusion of the conference. We hope you will be there for all of the education and fun at the conference next year!