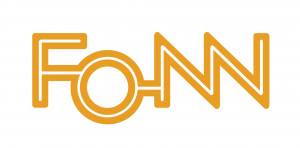 Upcoming ASA Webinar: Power in a PDF? Using Existing Documentation to Create Beneficial Data
Join us on October 13th, 2021 at Noon Eastern for the upcoming webinar, "Power in a PDF? Using Existing Documentation to Create Beneficial Data", presented by FONN.
What if adopting technology on your job site could be as simple as using your existing company documentation to create beneficial data? What if, the PDFs your field managers fill out on a regular basis, could be filled out in the same comfortable format, by simply uploading a PDF? What if your team could eliminate using multiple systems for custom forms, and take your job site from a single-copy stack of messy paperwork to a single, digitized solution? This technology is available, easy to use, creates beneficial data based on your inputs, and is viewable from anywhere.
Join Fonn to see how using software for custom forms and fillable PDFs can:
Seamlessly integrate with your company's existing forms
Automate "contactless" submission of forms
Reduce paper
Save time
Create efficiency
Improve access to critical data
Presented By:  Eric Crawford
Eric Crawford is the Director of Sales for North America at FONN, a construction management application provider. FONN specializes in construction technology and provides a simple, yet robust platform for construction contractors to get the job done right. Eric is a national member of ASA, AGC and NAHB, as well as a member of his local chapters in Northern Colorado.