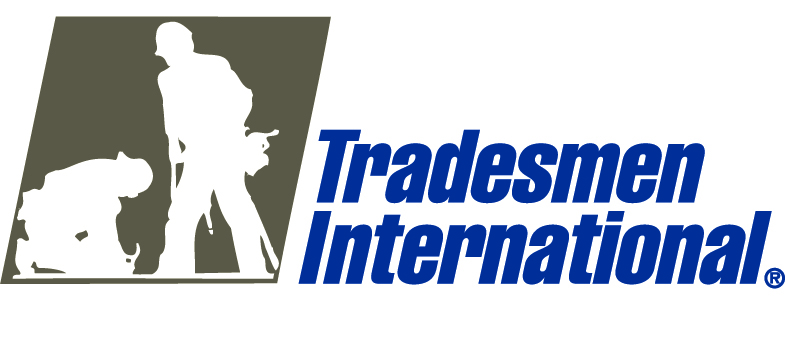 Tradesmen International Continues Their Support of ASA
We at ASA would like to give a special shout-out to Tradesmen International for their continued support of the American Subcontractors Association as they have renewed their status as a Silver Sponsor. ASA would not be able to do the incredible work it does without the help of our incredible lineup of sponsors like Tradesmen International, and we want to thank all of our sponsors for their incredible support.
Tradesmen International helps ASA contractor members meet skilled workforce requirements, increase workforce productivity and reduce labor-related costs through custom staffing solutions.
The company has met the skilled labor requirements of commercial, residential and industrial contractors for almost 30 years. During that time, Tradesmen has remained focused purely on the skilled trades. This ongoing emphasis, coupled with continual advances in their employee recruitment, development and retention efforts, has resulted in one of the construction industry's leading craft workforces which now exceeds 10,000 employees who emphasize Safety, Productivity and Craftsmanship.
Tradesmen's National Recruiting Center—comprising experienced recruitment and employee relations professionals—has fortified the company's vast field recruiting operations, supporting the ongoing effort to combat industry-wide skilled workforce shortages. Together, the center and local office recruiters have grown Tradesmen's job-ready skilled trade database, covering all trades at all skill levels, into the hundreds of thousands. This depth of resources enables the company to better meet client workforce demand, on a precisely as needed basis, with fully vetted trade professionals who meet specific skill-sets.
The company's exceptional craft fill-rate percentage on client orders is attributed to the fact that each service representative is thoroughly trained in "Construction Labor Management," a proprietary curriculum centered on workforce productivity augmentation. Ultimately, reps engage actively in client labor planning sessions, working with client office and site management to better understand their short-and long-term skilled labor requirements. This close partnership enables Tradesmen to better meet an ever-fluctuating labor need by accurately reserving, in advance, trade professionals who meet project specifications.
Tradesmen International has nearly 200 local market service teams and can effectively serve every city in all 50 states and Canada through its localized craft employees and their substantial travel-dedicated workforce comprised of an elite force of commercial, heavy industrial and marine trade professionals.