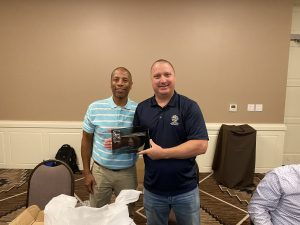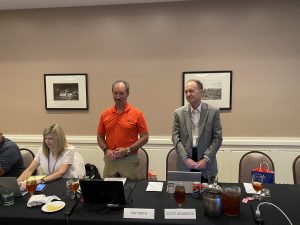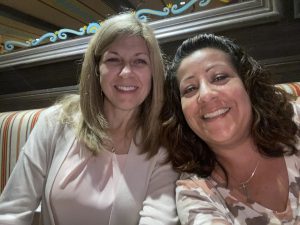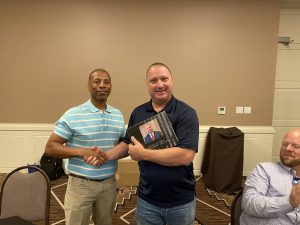 ASA Board of Directors Meet in New Mexico
ASA's Board of Directors met in their first live meeting since the pandemic began in Albuquerque, New Mexico on July 1st, 2021.  Board members were overjoyed at the ability to finally be able to meet in person, and the event was a well-attended success.  While Zoom meetings got them through this past year there is simply no substitute for being face-to-face and having the ability to hold their first full-fledged board meeting in over a year left attendees excited about the work being done at ASA.  The electricity in the room was invigorating, and the attendees were energized about planning for the future.
Board member, Ray Moya, was incredibly proud that outgoing ASA President, Brian Cooper, chose his home state of New Mexico to host this incredibly important meeting.  The opportunity for the local chapter leadership to be able to share a lovely meal and evening with the board was an honor and a privilege for everyone who was involved.
"We got to meet new board members and we shared a wealth of ideas and knowledge.", said Moya.  "It's very interesting to see how we all have similar successes as well as similar challenges.  We are like different children but all from the same family.  It is very evident that the leadership on the national level is very strong.  We made decisions and recommendations that will propel ASA to the next level as well as plans that will grow our membership.  We made decisions that will keep us strong and fiscally sound.  We scheduled events that will keep our members engaged.  Our government and legislative advocacy is second-to-none. It had been a long time since New Mexico has had the honor of having this ASA group meet in our 'home'."
The ASA Board of Directors' next meeting is scheduled for late September in Austin, Texas and all in attendance are looking forward to getting together again.  ASA would like to say a special thank you to everyone from the New Mexico Chapter that devoted a lot of hard work to make this incredible event happen.