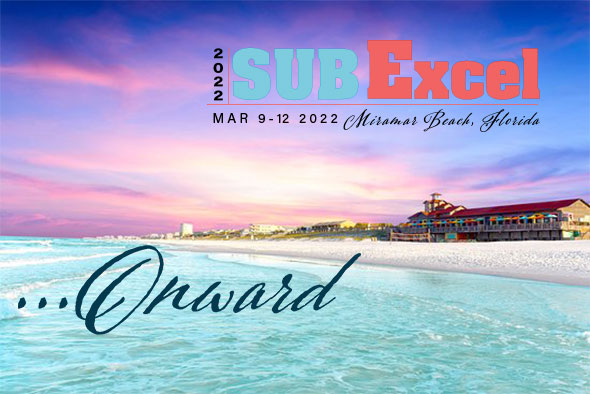 Registration for SUBExcel Open June 15!
ASA is incredibly excited to announce that registration for SUBExcel 2021 will open on June 15th, 2021!
SUBExcel 2021, "Onward!", will take place on March 9-12, 2022 in beautiful Miramar Beach, Florida. This is the perfect opportunity to bring the entire family our for fun on the beach, networking with your fellow subcontractors, and educational opportunities that are the best in the industry.  Onward represents that 2022 is going to be a year of moving our families and businesses forward, which is why SUBExcel is being planned as a family-friendly event held on the beautiful beaches of Miramar Beach, FL. Mark your calendars and prepare for inspiration, new ideas, quality education, rest, relaxation and a ton of fun for you and your family!
Some of the highlights of the 2022 SUBExcel include:
Speakers and educational sessions that can change the course of your business.
Industry suppliers exhibiting their game-changing products & services.
Luxury hotel accommodations for you and your entire family.
Special events, including the ASA President's Welcome Reception, the Final Reception & Banquet, and a variety of fun activities!
Deep dives into the future of the industry, your chapters and the association as a whole in ASA's task force, committee and council meetings.
And much more!
SUBExcel is the perfect opportunity to bring the entire family in to experience just how important and exciting the subcontracting industry can be!