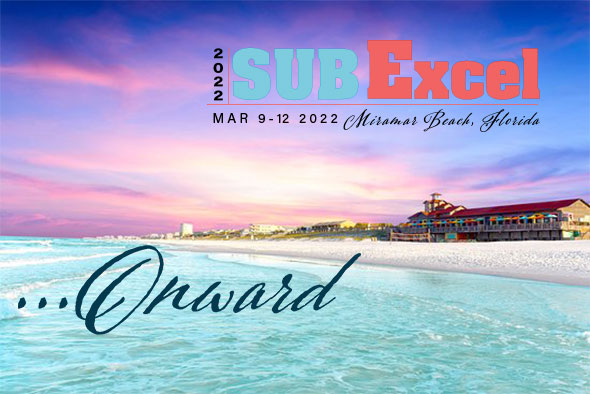 SUBExcel 2022 Registration Opens June 15th!
ASA is proud to announce that SUBExcel 2022 will take place March 9-12, 2022 in Miramar Beach, FL. Mark your calendars today for this incredible event and start planning now to bring your entire family to the beach!
Event highlights include:
Speakers and educational sessions that can change the course of your business.
Industry suppliers exhibiting their game-changing products & services.
Luxury hotel accommodations for you and your entire family.
Special events, including the ASA President's Welcome Reception, the Final Reception & Banquet, and A BEACH BASH!!!
Deep dives into the future of the industry, your chapters and the association as a whole in ASA's task force, committee and council meetings.
And much more!
This family-friendly event will include engaging speakers, top-notch networking events, and even some time in the sand with your kids. Registration will be opening June 15th, so make your plans now to bring your team along to this industry leading event.