Three Exciting ASA Webinars Coming in May!
ASA is exciting to announce that there will be THREE upcoming webinars during the month of May! We are committed to providing ASA members and the entire subcontracting community with the best in educational opportunities in the industry, and we hope that you register for all of these amazing events.

For the construction industry, 2020 was all about surviving and persevering through all the new challenges we faced from the pandemic. Now, 2021 will be all about planning for recovery as more regions go back to normal, projects get back on schedule, and more opportunities are available. Join Procore's Michelle Turner as she interviews Scalfo Electric's Joelle Macrino on the ways that Small Business Specialty Contractors can embrace the new standard of digital transformation in the construction industry to stay ahead of the competition.
Presented By:
Joelle Macrino is the Procore Administrator for Scalfo Electric, Inc. Scalfo is a third generation design-build electrical contractor that specializes in healthcare, commercial, industrial, water treatment facilities and governmental construction.
Michelle Turner is a Product Marketing Manager for Specialty Contractors at Procore. As a product marketer, Michelle focuses on launching Procore solutions purpose-built to help Small Business Specialty Contractors maximize profitability.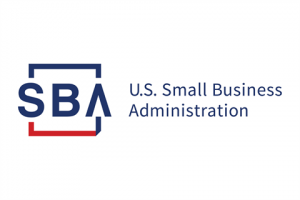 The U. S. Small Business Administration's Surety Bond Guarantee (SBG) Program helps subcontractors get bonds up to $10 million! Attend ASA Day with SBA to…
Get up to 2X bonding capacity with SBA bond guarantees
Obtain bonds even if you're starting out or recovering from economic impacts
Compete for bigger public & private contracts
ASA Day with SBA will include a discussion of how the SBG Program can increase your contracting opportunities, dispel myths surrounding the program, and give you the opportunity to obtain solutions to your specific bonding challenges from SBG Program leaders. SBG Program staff available to answer your bonding questions include Peter C. Gibbs, Director of the Office of Surety Guarantees; Tamara E. Murray, Underwriting Marketing Specialist; and Area Office Directors Earnest L. Knott, Jennifer Vigil, and Catharine Powers.
Peter C. Gibbs is the Director for the U.S. Small Business Administration's Office of Surety Guarantees (OSG). Mr. Gibbs joined OSG in 2005 and is responsible for developing and recommending policies and procedures, guidelines, and criteria for evaluating and mitigating all Surety Bond Guarantee Program operations, including those governing the regional offices. In addition to operations and personnel management, he works closely with surety companies, who provide over $7 billion annually in surety bond credit to small businesses throughout the United States.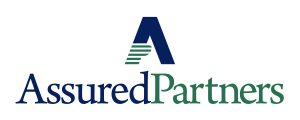 This webinar will examine common Insurance compliance issues in contracts.
This presentation will be facilitated by Gary R. Semmer, CIC, CWCA, Executive Vice President, AssuredPartners, Inc. Gary Semmer has considerable Insurance & Risk Management experience in Construction, Real Estate and Non-Profit industries. He began his career with the St. Paul Insurance Company (now Travelers) in Chicago as a Commercial Insurance Underwriter. Gary is a graduate of the University of Minnesota Carlson School of Business with a Bachelors of Science Degree in Business with a concentration in Marketing & Finance. He has earned his Certified Insurance Counselor (CIC) designation and his Certified Work Comp Advisor (CWCA) designation.
Gary is involved with many Insurance and Risk Management organizations and has served on the Associated Risk Managers International Board of Directors and was recently President of the Associated Risk Managers (ARM) of Illinois. He served as President of the Independent Insurance Agents of Illinois (IIAI) was Chairman of the Federal Governmental Affairs Committee spending time in Springfield, IL and Washington, DC. Recently serving on the Board of Governors of the Society of Certified Insurance Counselors (CIC) for the National Alliance of Insurance and Education & Research in Austin, TX. Gary was presented the "Cartwright Award" which recognized his numerous years of service to IIAI as well as his meritorious service on behalf of Insurance Agents & Brokers in Illinois.